Gemma
Gemma is still enjoying school, though there have been a few stressful moments as she starts the process of transferring to Secondary School (Newstead Woods) next September. She is now a Guide, and retains her interest in a wide variety of subjects, from Art through to Electronics. She maintains a keen interest in nature, and manages to have an encyclopaedic knowledge of animal information. The art side is also not neglected, it seems like a new creation appears almost every week!
Lucy
Having mastered reading last year, Lucy has now mastered writing, though with some interesting spelling at times! She is still as cheerful and boisterous as ever, and still somehow manages to keep up with Gemma despite the age difference. She is coping well at school; from some of the reports from the teachers it's almost like she is a different girl from the one we have at home!
From Lucy
This year was another very busy one. As for school, well this year I started writers club with Mrs. Farly. My best holiday was Spain because it was my first holiday on an aeroplane! This year we had two Christmas dinners!
Phil's Bit
An eventful year, in many ways. My Father died at the end of last year, which has meant a lot of time helping my Mother run her house. Age also seems to be (finally) catching up with me; I think I have had more visits to the Doctor this year than in the preceding ten. Work has also kept me busy; not so interesting this year, but next year should be better as I am designing various new systems for London Fire Brigade. Definitely a vested interest in getting it right as this is our local brigade!
Tina's Tales
What a year this has been! As soon as I was well enough after the chemotherapy had finished in February, I returned to Guiding and to helping at school in Gemma's and Lucy's classes. Returning to full fitness has also been a priority, and while I have some way to go, I feel pretty fit and healthy overall. In August I received the all clear from the first of my six-monthly check ups. Rather reluctantly, I returned to work in September; I have been given until May to complete my Certificate of Education. I am only teaching one lesson a week this year; I feel a bit of a fraud, but I am reluctant to push myself too hard yet. (Phil will say I'm always reluctant to push myself too hard!) I feel wonderfully lucky to be alive, to be healthy and to have my family and friends around me. I was very aware of God's love and support during my illness, and that deepening of my faith has not left me. In spite of the odd little niggle, the bottom line is, I'm still here, and every day is a bonus.
Pet Tails
Jesse, our Labrador, is still very much part of the family, and is now quite sensible most of the time. He enjoys spending time in our local pub; showing the most interest in customers with crisps!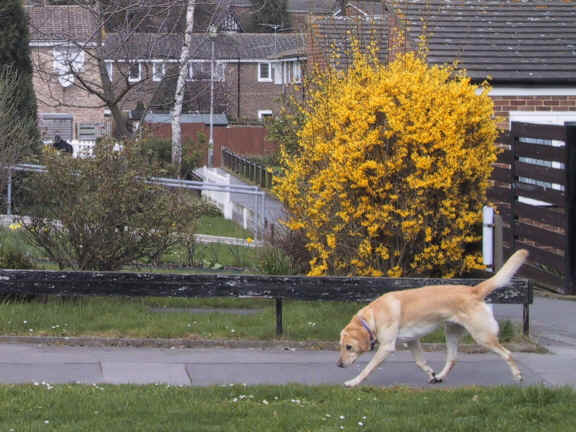 Unfortunately, we lost our Guinea Pigs to a fox this year, but the pet complement was soon restored with Ebony, a kitten we were given in September. After a few weeks, things settled down, and she and Jesse now get on quite well with each other.
Our Holidays
We spent last New Year with our usual group, this time in a large house overlooking the Menai Straits and Anglesea. A reasonable amount of snow in the first part of the week made it fun, though it was extremely cold.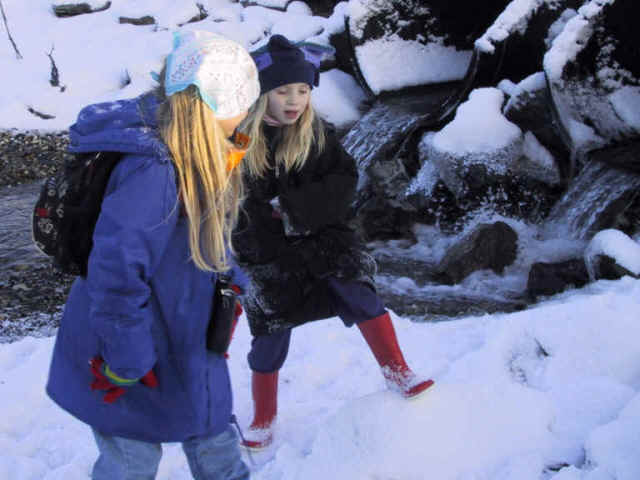 Due to the Foot & Mouth crisis, we were not able to visit "our" field in the Yorkshire Dales over the Spring Bank Holiday. Instead, the usual group of us flew out to Northern Spain and camped on a "pre-erected" site instead. Quite a change to be able to sit around in shorts in the evening instead of having to wear four layers of winter clothing!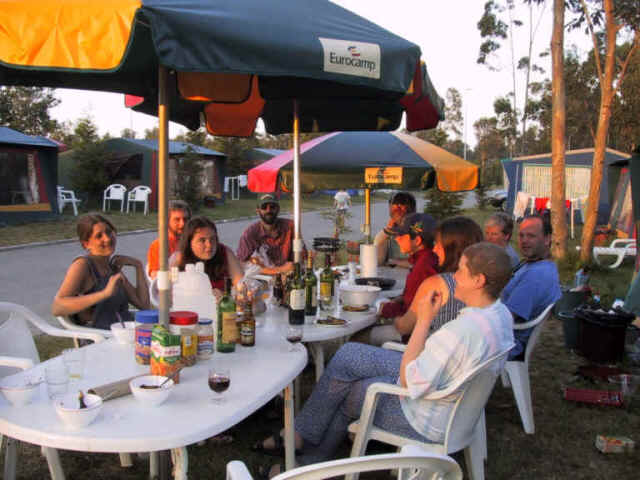 After a weekend in France (a raffle win), our first summer holiday was spent on one of our cousins' canal boats on the Monmouthshire & Brecon canal. A superbly relaxing week, and well recommended.
Later in the summer, we rented a small cottage in the Peak District, and had a great week walking and playing tourists in the area.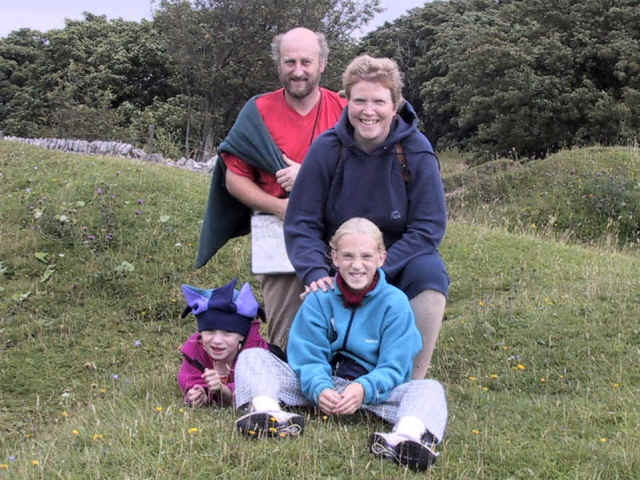 During the October half-term, we spent a week in a cottage near Ironbridge. An excellent centre for both "cultural" visits around Ironbridge, and walking the dog. It made a nice break before the winter nights start drawing in and newsletters have to be written.