Tina's Tales
I was teaching Computing until last May, but there was no work available in the IT department this year, so I had a brief foray into teaching basic maths to problem teenagers, but that was axed due to admin problems. It was a very challenging experience, but I am currently wondering what to do next.
In June, I organised a camp for Guides, Explorers (14 – 18 yr old Scouts of both genders) and Scouts. I was assessed on the camp, and am now fully qualified to take Guides camping. In September, we took 27 Guides to spend the night at the Science museum. It was organised very well by the Museum and the Guiders enjoyed themselves, too. Wonderful fun!
As I'm not working, I've been able to attend a Bible study group, which has been interesting. I also continue to be on various church rotas, including doing the flowers occasionally, with Gemma's help. What a pleasant way to spend an hour of a Saturday morning, and hopefully it brings pleasure to others as well.
I've taken up piano lessons again, with Lucy, after a gap of nearly thirty years. This has brought me enormous pleasure.
From Lucy
This year has generally been very busy. I started piano lessons this year, and I'm doing fine. I'm still the same old clumsy me and I just managed to fall over on the way up to the playground. The result was a day off from school and a four hour wait in the hospital. I started some extra English lessons this term with a nice girl called Shruti. She goes to the same school as Gemma.
Gemma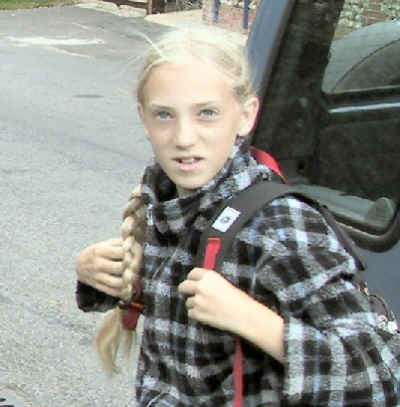 Yet another exciting year has gone by. Science Night, an event where over 400 Guides slept overnight at the Science Museum, has been one of the highlights of the year. I've started learning another language at school and to my surprise, it hasn't been too hard. I've very recently finished writing a novel in English, which is great fun. Out of school I have started helping at Brownies, but unfortunately this has got in the way (a bit) with the stage-management rehearsals I've been doing for the school play – Fiddler on the Roof. Although hectic, it's been a great year, which is more than I can say for some things.
Pet Tails
Last December, Jesse was the proud father of a litter of 6 puppies. Unfortunately, they were rejected by their mother, and sadly only one has survived. But she is very like Jesse in both looks and character.
Phil's Bit
As ever, work has kept me busy. There was a slight change of direction this year as most of it was spent developing a flash card based audio player for use in museums etc., Very much the modern successor to the CD based unit I designed 8 years previously.
The communications work for the Emergency Services is continuing; next year will probably see an expansion into Germany, which could be interesting.
With all the dog walks, listening to music, a small involvement still in Scouting and the occasional beer, my free time seems to disappear at an ever increasing rate!
On the technical front, we now have a wireless LAN for the laptop. With the broadband, it's great being able to browse the net even in the garden (though it's hard to see the screen in the sun).
Our Holidays
We spent last New Year with our usual group in a converted barn in the Upper Teesdale area. A good week, with a wide variety of weather, including rain, sun and snow!
Our break at Easter was in Cornwall, primarily to visit the Eden Project, but we had stunning weather and were able to include several beach visits as well.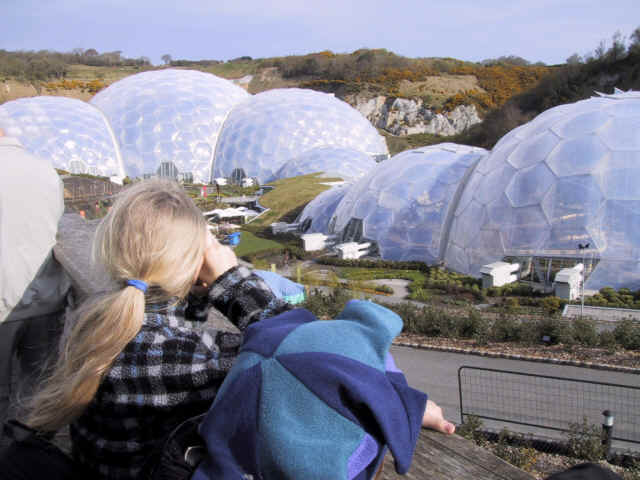 We also visited the "Lost Gardens of Heligan" – renamed by Lucy to the "Lost Gardens of Hooligan"…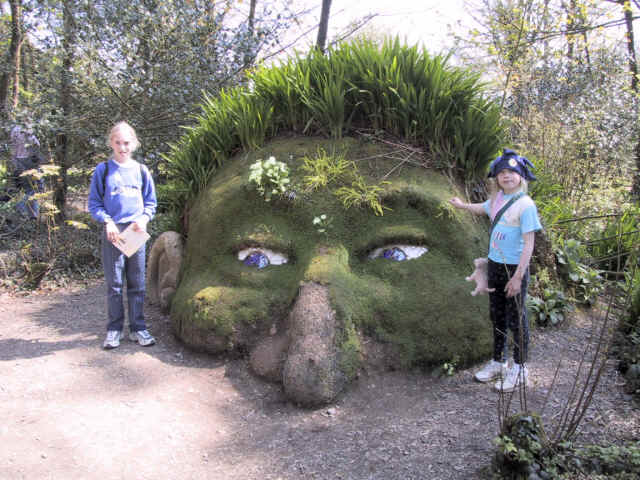 At Spring Bank, we returned yet again to our camping field in the Yorkshire Dales. Despite the effort of camping, the sheer tranquility of the area makes for a very relaxing week.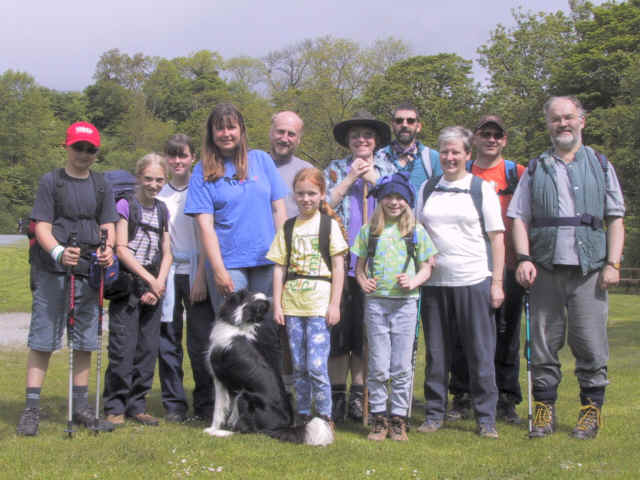 Our first summer break was a "last minute" week in France. We hired a 'cottage' right next to Omaha Beach, with five miles of glorious sand to play in.
For our second week, we took the dog to a cottage in Norfolk. A good selection of beaches and walks, again helped by very reasonable weather. A highlight was visiting a "Maize Maze", a new one being planted each year. This years theme was "Alice in Wonderland"
We also took the dog on a narrow gauge railway – he only just fitted in but enjoyed himself immensely.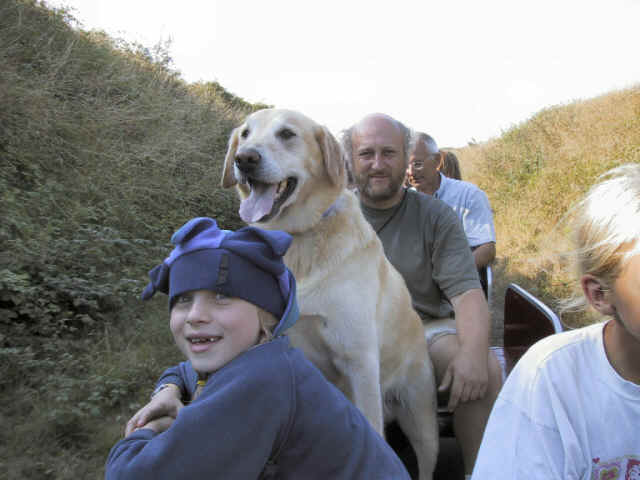 At October half term, we stayed in a cottage in Charmouth, almost on the Dorset/Devon border. A fantastic beach for collecting fossils.
It was a great week for walking, though not really warm enough for sitting on beaches.