Tina's Tales
I haven't done any teaching at all this year, but I seem to have been busy all the same.
Guides is always an enjoyable but time consuming activity. We have 32 Guides aged 10 to 13 in the unit. It is a challenge, but also great fun. In addition, I have been mentor to a young Guider who completed her training just recently.
I have continued to enjoy piano lessons; not practising as much as I would like, of course. I don't pretend to have any talent, but it gives me great pleasure.
I no longer help at school on a regular basis, but I have managed a couple of days out with Gemma's year group, and I walk with Lucy on the walking bus once a week. We both took part in a training video for schools setting up new walking buses (this is where a rota of parents walk a group of children to and/or from school on a fixed route).
Church activities take up some time: at the end of the summer holidays, I organised three mornings of activities for young children (3yrs – 11yrs). On two of the days I ran the music sessions. Small boys are not my forte! Otherwise, it was great fun. I continue to be on the flower arranging rota and the sound rota a few times a year. Once a fortnight, I lead a small Bible study group.
In October, I went away for the weekend with the London Guiders' Singing Group.
I've belonged to the group for more than twenty years now, and always have a smashing time with them. I try not to feel too guilty at deserting the family!
From Lucy
A busy but fun year. Going up into year 6 was exciting, and I've got further in my piano playing, and soon will be starting Grade 1. We have a new head teacher at school- Mrs Ward. For our Christmas play we're doing Scrooge, or better known as A Christmas Carol. I'm pleased to say I've got the part of the first ghost. Next year I want to go to Newstead Wood (Gemma's school), but I won't know if I've passed the test or not until March.
Gemma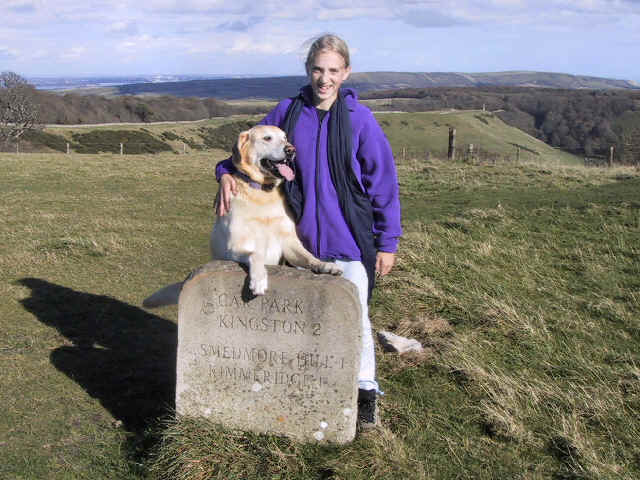 I've had a reasonably good year this year. School's been quite good especially last March when I went on a three day trip with my school to Osmington Bay, in Dorset, which was great fun (despite the awful food).
I'm in Year 9 now, which means I get a lot more homework, so the amount of free time I have has gone down dramatically.
Somehow I still manage to do some of the stuff I enjoy; going to Guides, helping at Brownies and drawing.
Pet Tails
Not much change with the Pets. Each year, Jesse gets a bit slower (I know how he feels!) but also a bit calmer. Ebony had a few battles with a newly arrived local cat, but things seem to have settled down now. And the four goldfish say hello!
The picture shows Jesse (on the left), with his Tassie (his 'girlfriend') in the middle and Tuppence (his daughter) on the right.
Phil's Bit
Again, work seems to dominate my life, though I still feel I am very lucky to be able to work at home and retain reasonable contact with the family.
This year's major project is a communication and paging system based on a very small PC board. I've put lots of flashing lights on it, so everyone should be really impressed!
After all these years, I've also built my first PC – an interesting experience, and one I'd probably do again, if only for the ability to choose exactly what has gone into it. Finally, we all have our own PC, which is a little bit fairer than the situation a few years back where the rest of the family had to share a single machine.
Our Holidays
For our Easter break, we returned to a cottage in Suffolk that we last visited a couple of years ago. A lovely area, with stunning woods on the doorstep to walk the dog.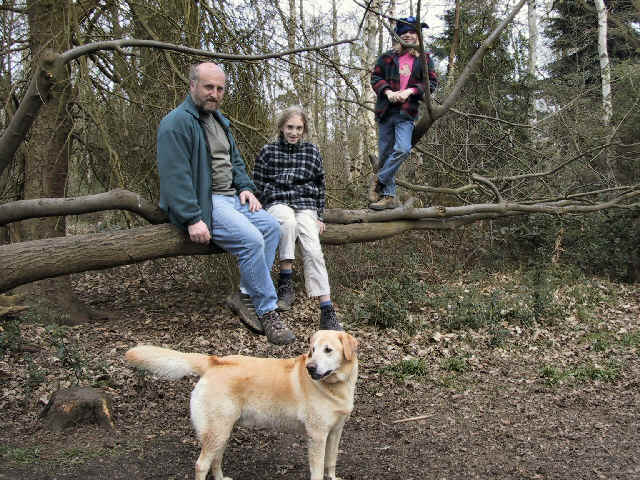 At Spring Bank, we camped in "our" field in the Yorkshire Dales. Despite the effort of camping, the sheer tranquility of the area makes for a very relaxing week.
Our first summer break was a 'working holiday' looking after Tina's Guides at an International Camp. It seemed strange spending 10 days in a field only 20 minutes away from home, but the weather was very kind to us. Gemma and Lucy had a bit of adjustment to do as we were there as leaders rather than parents.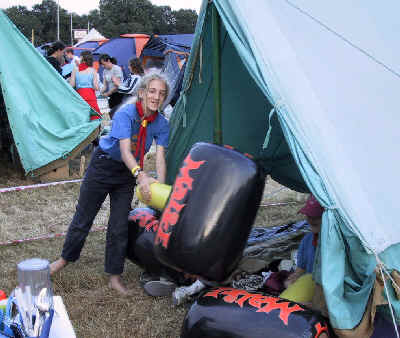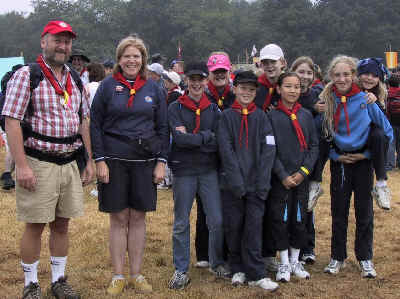 Our "real" summer holiday was a week in South Glamorgan. Not an area one would automatically head for, but a lovely compact piece of the country with a fabulous coastline and the largest sand dunes in Europe. Unfortunately, the weather was rather varied.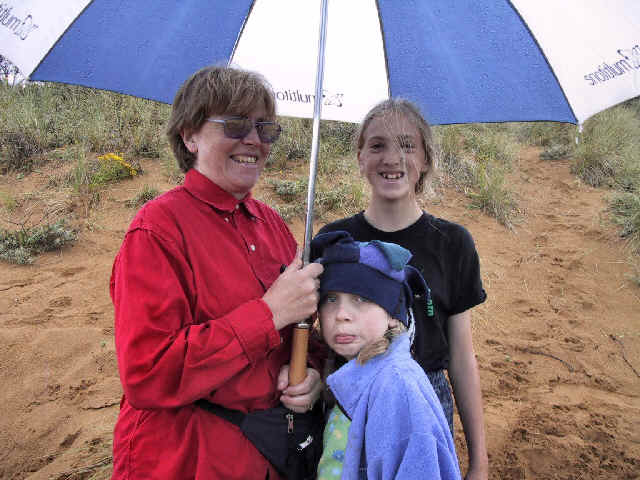 At October half term, we stayed in a cottage in the Purbeck area of Dorset. A varied week, with some drama when we were caught in the first tornado to kill someone in the UK since 1913.