Tina
There have been several highlights of the year for me personally. Firstly, my 50th birthday celebrations – a very enjoyable party with local friends, and tea at the Dorchester with school friends.
In October, I spent a weekend with yet more friends, this time from the London Guiders Singing Group. Later in October I took part in a church production of Joseph and the Amazing Technicolor Dreamcoat – great fun!
The most significant event for me this year was my ordination as an Elder in September. My handbook says that Elders share with the Minister the pastoral oversight and leadership of the local church. We agree to serve for four years, but we become Elders for life. Maybe I will have to give in and be grown up now!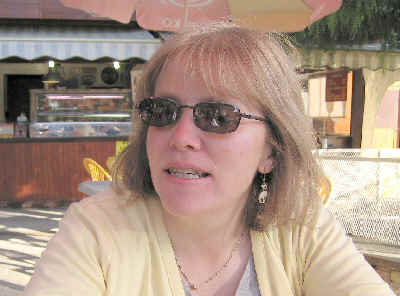 Lucy
Wow… I'm not really sure what to say here. The good news is I got pretty good results in the SATs I took early… The bad news is now I'm doing GCSEs in Maths, ICT and Art. All my teachers seem to think their subject is the most important and are piling the work on, so this year has been hectic to say the least. Other than that, I guess this newsletter's going to be just like all the other ones; I've grown up a bit more, made new friends and (hopefully) improved in my art. I've also cut my hair. Several times.
Gemma
This year has been a very hectic one; I finally finished my 11 GCSEs in the summer, and I've now started doing my A-levels (Art, DT, ICT, Geography and Critical thinking).
I still go to Brownies and Rangers, and I've now joined an Explorer unit. I have also finally started drawing the webcomic I began planning well over a year ago, which now has a grand total of 33 pages and about 2 readers.
In any free time I have left I draw – I wonder when I'm next going to have a free weekend…
Phil
A very mixed year; still not enough time to do all the things I intend, but at least there were some interesting new designs to do for work.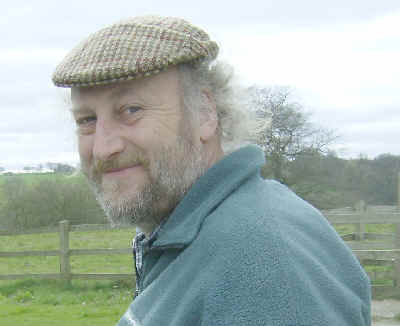 Jesse is starting to really show his age now, then suddenly he spots a female dog and acts like he is 3 again!
Our Holidays
We stayed in a wonderful converted barn near Penistone for our Easter holidays; a very interesting area despite being a bit 'urban'. The photo is from the "Yorkshire Sculpture Park", which is actually far more interesting than it sounds.
For the Spring Bank week, we camped in our usual field in the Yorkshire Dales. As always, a relaxing week of walking and doing very little!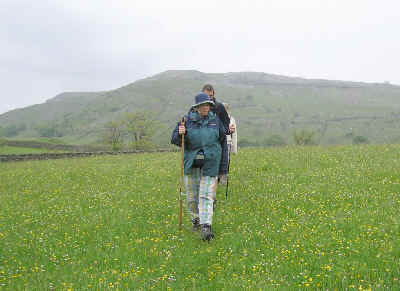 Our main holiday in the summer was a fortnight in the Scottish Highlands. It was a lot of travelling, but the scenery made up for it. The first week was spent in a cottage with wonderful views near Loch Ness: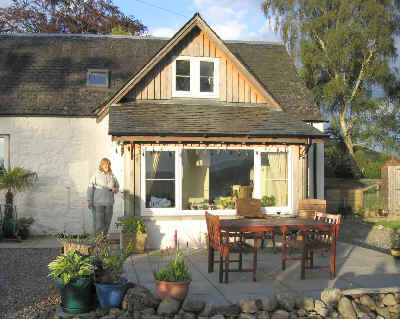 This is Dog Falls, in the picturesque Glen Affric:
The second week was spent on the West Coast. One highlight was a beach made from coral on the Isle of Skye:
On the way back, we visited the Falkirk Wheel, a modern day canal lock:
Our final family holiday was a week travelling in Europe by train. It was the first time that we had tried anything like this, and apart from being let down one day by Italian Railways, it all went rather smoothly.
Sunshine in Nice:
Finally, we were thrilled with Gemma's excellent GCSE results this year; this is a painting of Stainforth Falls that she did as part of her art coursework: