Tina
My life this year has been "more of the same". I am still Guiding, including some training; still sitting in court once every couple of weeks; still active at church; still dancing and singing.
I went away for a weekend with some other trainers, to Foxlease in the New Forest, which was hard work, but fun.
Otherwise, really, it's trying (and mostly failing!) to keep on top of the housework, and trying to support the children in whatever they are doing.
Lucy
To be honest, 2008 has been one of the most hectic years I've ever had. I've travelled Europe, started my GCSEs, written a novel – I don't know where to begin.
The year really started for me at Easter, when I visited Barcelona on a five-day art trip with the school. The highlight must have been the visit to Port Adventura, and along with it my first ever upside down roller coaster (nine loops!). It wasn't going to be my only trip this year – just before we broke up for the summer holidays, I went to the South of France for a water sports trip which was amazing. After a few days rest I was participating in Campdowne, and then one day later, another international camp, this time in Austria. Aptly named Aqua, the theme of the camp was water, and unsurprisingly we got very wet. Once Aqua was over, I had just 2 weeks of summer left to see my friends before our family holiday.
I've begun to do my GCSEs (chosen subjects: Geography and Philosophy) and took part in the National Novel Writer's Month – in November, which was a challenge to write a 50,000 word novel in one month.
I'm also still big on art, and this year, for once it's the usual – I've improved on anatomy and CG art, but still useless at anything that isn't humanoid.
I also finally have my first boyfriend – say no more.
Gemma
Another very busy year. After doing my AS exams last summer, I'm now only doing 3 subjects (Art, DT and Geography) but there seems to be twice as much work! I've also been rather busy applying to do an Art Foundation course next year.
Aside from all that not much has changed – I still go to Brownies, Rangers and Explorers, and I'm still working on my webcomic, which is now nearing the end of its second chapter.
Phil
Every year, I promise myself that I'll take things a bit easy, but it never seems to work out like that. I had a quiet summer, but as much work as I could manage for the rest of the time. Still, I suppose it could be worse…
But life is good and I still really enjoy the flexibility of working from home.
My help looking after the equipment for our Scouts increased this year after another Scout group joined us. It's nice to do something that (largely) doesn't involve computers or electronics.
Jesse is still well, but getting older and slower; each walk takes the same time, we just don't get so far.
The house still mainly looks after itself, but after 20 years, some serious refurbishment will be needed soon.
Our Holidays
New Year was spent with some friends in Somerset, with Jesse having his first experience of a cave – albeit a tourist one.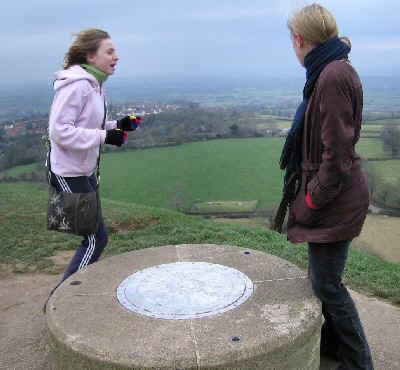 Easter saw us returning to a farm in Suffolk that has become a second 'home-from-home' for us.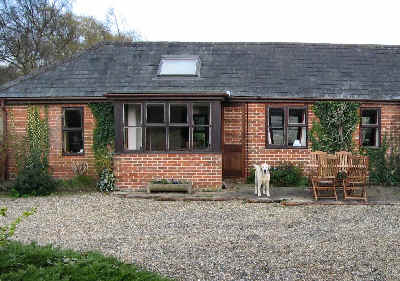 For the Spring Bank week, we camped in our usual field in the Yorkshire Dales. Another week of relaxing and walking. Having recently got a 'Sat-Nav', we tried some geocaching, which involves using technology to find 'treasure' hidden by others.
Our first holiday in the summer was 10 days spent at Campdowne; an international Scout & Guide camp with 1200 other campers from around the world.
The rest of the summer got a bit complicated, with the girls going off on various activities. Tina & Phil enjoyed their first holiday sans-children in a remote part of Wales.
Meanwhile, Gemma was building in Yurt as part of a National Trust working holiday.
But we did manage to have a summer holiday together; a week by the sea in Kent, let down by rather indifferent August weather. As always, the week included a trip on the Romney, Hythe & Dymchurch Railway and building sand castles.
Our final holiday this year was during the October half-term, spent in a cottage near Stratford-on-Avon. This included the first snow of the season!