Tina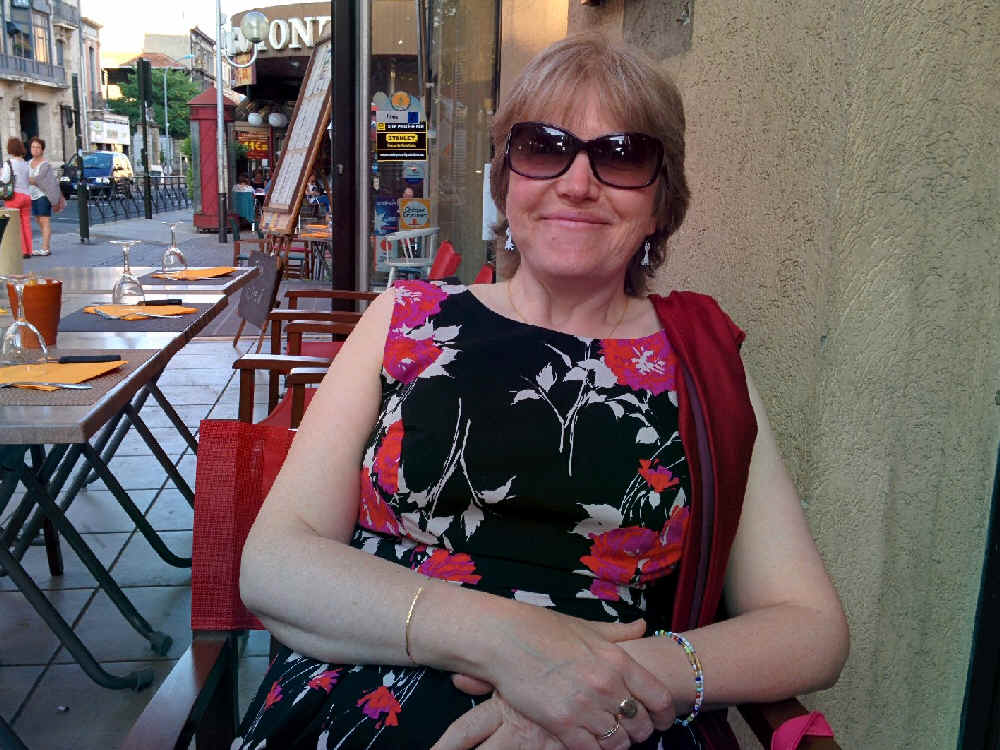 This year's highlights for me, apart from holidays with Phil, of course, have included:
Achieving accreditation to deliver safeguarding training to Guide leaders.
Learning new historical dances.
Supporting a school taking part in the Mock Trial competition at Bromley Magistrate's Court.
A lunch to celebrate ten years of being a Magistrate.
Summer camp with the Guides.
Meeting a family friend in Salisbury over Easter, my cousins while on holiday in Devon and an old friend while on holiday near Bath.
A weekend away with my Singing Group, especially singing in the dark in Chislehurst Caves.
For the last few years I have sung in the choir at our church's candlelight carol service. As it takes place after I write my annual paragraph, it doesn't usually get in, but we have started rehearsals and I am expecting it to be another highlight!
---
Phil
It's been another enjoyable year; I try to reduce the amount of work I have to do, but don't always succeed! I do manage to take most of the summer off nowadays, which is a bonus.
I'm enjoying spending time on my Model Railway and many bits of it are very close to being 'finished'. See rail.wheeler.org.uk for more photos and information.
I've spent some time converting the house to LED lamps – some just purchased, but in many cases, converting existing fittings (an interesting technical challenge) to use them. A much better light once the right choices are made, and hopefully our electricity usage will go down.
I also help managing the equipment for our Scout Group – see qm.orp.org.uk for more details.
---
Gemma and Lucy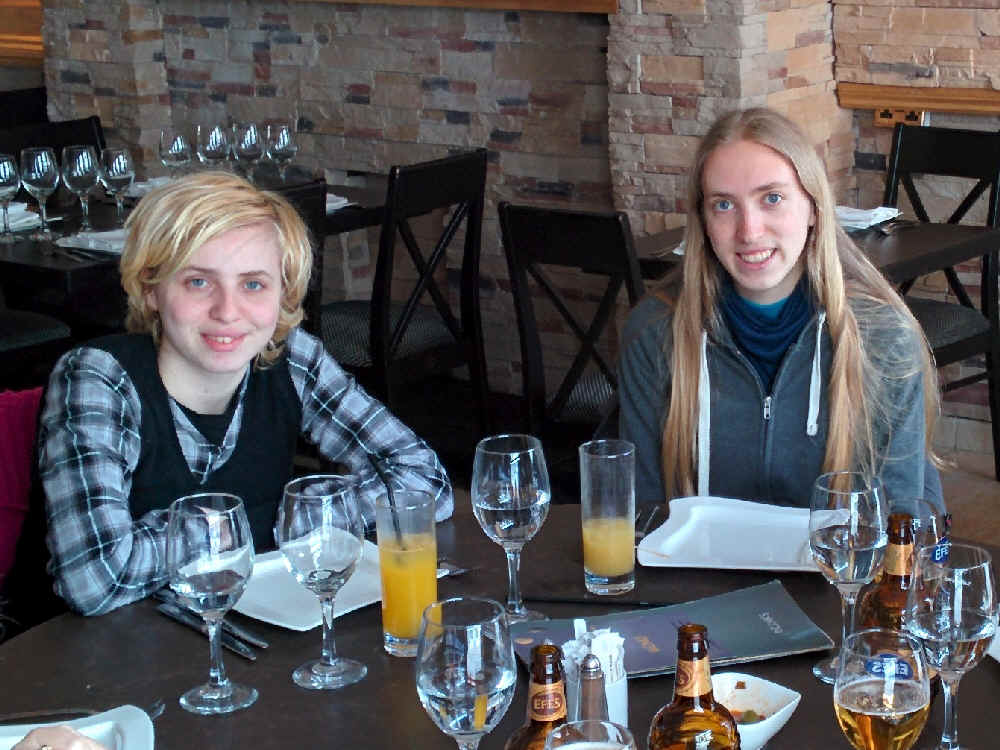 Gemma is in her third year of Engineering at Birmingham University. She does lots of extra curricular things, including continuing involvement with Guiding. She spent three weeks in Japan with friends, and stunned us all by bringing a futon back on the plane!
Lucy is in her third year of Chemistry at York. Her main other activity is running a student co-operative shop.
---
Pet News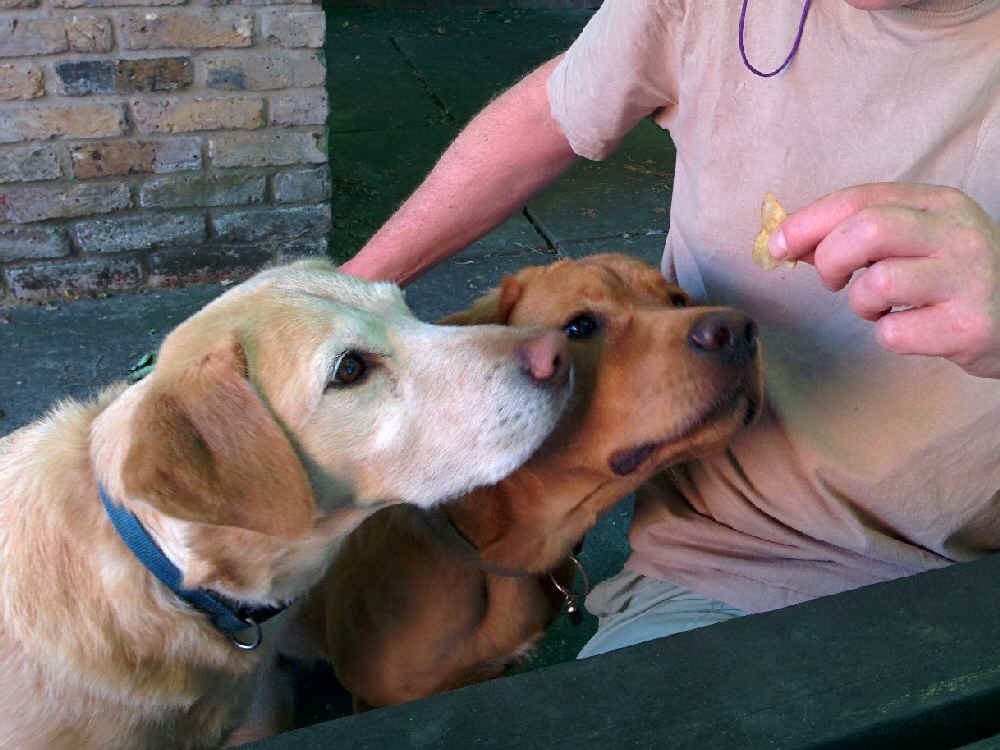 Barney is starting to show the effects of old age. He still enjoys getting out for walks (though can't keep up with me), barking at the postman, and, his favourite, going to the pub.
The photo shows him with my brothers' (young) dog, Toby.
Ebony is also doing well.
---
Holiday News
Our first holiday this year was staying in a cottage in deepest Wiltshire over Easter. Unfortunately, Lucy wasn't able to join us.
There was a superb dog friendly 'gastropub', with fantastic food (and good beer) a short walk down the hill from the cottage:
We had lots of walks in the nearby countryside:
For our next break, Tina & Phil went by train to Carcasonne in France to celebrate our 30th Wedding anniversary.
Carcasonne is a lovely medieval city on the Canal Du Midi, and the holiday was helped by really nice weather and nice restaurants:
This is the view from our hotel balcony:
We hired bikes one day and cycled along the canal to a restaurant for lunch:
Our next holiday was staying in an isolated cottage on Dartmoor. This is the view from the cottage, showing the owners cottage and the surrounding valley:
Absolutely no mobile phone signal as well, though thankfully the cottage had wifi, so we weren't totally out of touch.
Again, lots of nice walks and pubs:
Our next holiday was an organised trip to the Isle of Man. We went by train to Heysham, a surprisingly nice village near Morecambe (once you got away from the ferry port):
Then by ferry to Douglas: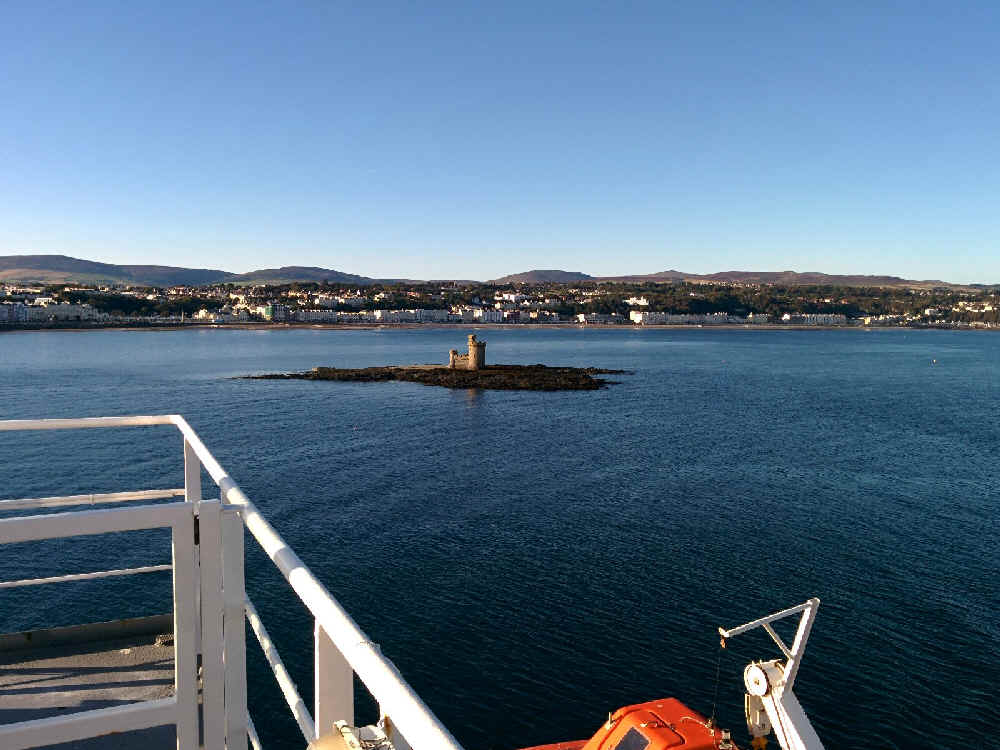 We took the electric tram to the top of Snaefell (the highest mountain on the island):
Very clear at the top, with views of Ireland, England and possibly Wales.
See also our 360º Snaefell Panorama (opens in a new window):
On the far right of this, you can just see the tram line going down to Laxey along the side of the hill.
We also visited the Great Wheel at Laxey, a beautifully preserved (and working) piece of Victorian engineering:
We went on a narrow gauge steam train to Port Erin, then on to the Calf of Man and Castletown:
Another day, another train, this time, a walk and narrow gauge train ride along Groudle Glen:
Our final holiday this year was a week staying in Marshfield, near Bath. We chose the location as Tina wanted to go to an Early Dance festival in Bath, which is a lovely city but with horrendous traffic issues!
Again, more nice walks and pubs:
We spent a day at Lacock; so well preserved:
We met Phil's brother (and dog) for a walk around Westonbirt Arboretum:
On the way back, we visited Dyrham Park, which is in the process of having its roof restored. A visitor lift and walkway provides good views of the work in progress:
The Kennet & Avon canal provided a nice walk in the sunshine:
and no visit to the area would be complete without seeing the Roman Baths and Royal Crescent in Bath:
---