Tina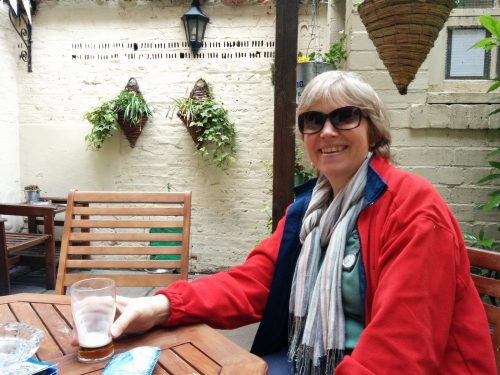 I continue to be heavily involved in Guiding, despite not running a unit any more.  I am still training new and existing leaders, and with a new programme being introduced, that looks like continuing.
I have, however, been able to spend more time dancing, including a trip to the Early Dance Festival in Norwich in October.  Otherwise, life continues much as before.
---
Phil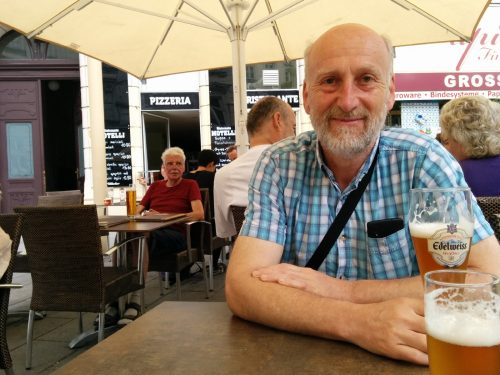 Another year has gone by; I am still moving towards retirement but have yet to convince all my clients that they should find someone else instead of relying on me…
Despite not having a dog most of the time, I still do a lot of walking, normally averaging around 30 miles a week. I've recently completed the Capital Ring, a 78 mile walk around London, which has led me to some quite interesting parts of the capital that I wouldn't have otherwise visited.
I still find time to work on my Model Railway, but seem to be doing more with my local railway club, the Orpington & District Model Railway Society. One project was reorganising their tools, storage and workshop over the summer:
(It's not as tidy as this now!)
I still help managing the building and equipment for our Scout Group – see 2nd Orpington Quartermasters.
I now run the bar at our local Liberal Club about once a week when I can, and am starting to learn much more about how to keep beer and handle cash. I've also had to learn about the strange drinks that non beer-drinkers like!
---
The Girls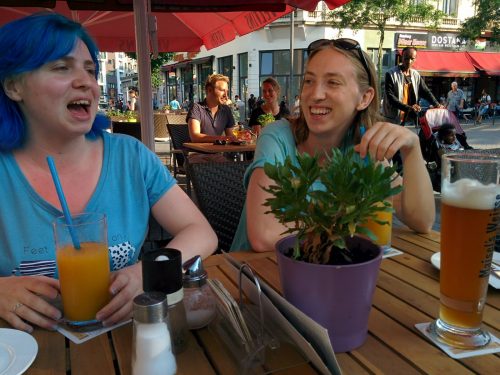 Now they have both graduated and are doing their own thing, we are getting used to not having the girls home for extended periods.  Gemma has settled in Birmingham where she works as a design engineer, and Lucy is currently doing a PhD in York.
---
Pet News
We've only fostered three dogs this year, which is actually good news because it means that homes have been found for the rescue dogs that need them.
We did have to send one of them back, a 7 month old puppy that was completely out of control. He has now found a new home where his owners can dedicate 25 hours a day to looking after him!
Unfortunately, Ebony passed away this year, which makes the house seem very quiet when we don't have a dog staying with us.
Update December 2018:
We now have another foster dog, just in time for Christmas!
Rocco is a 2 year old male and lots of fun, though can be a bit lively until he's had the chance to let off some energy.
---
Holidays
We did extremely well for holidays this year. Our first trip was a short cruise from Tilbury to Belgium and France in March. It was quite an interesting experience for us, but we've decided we're really not cruise people! I did struggle to maintain my exercise routine on the ship and with unlimited food and drink, we came back rather heavier than we left.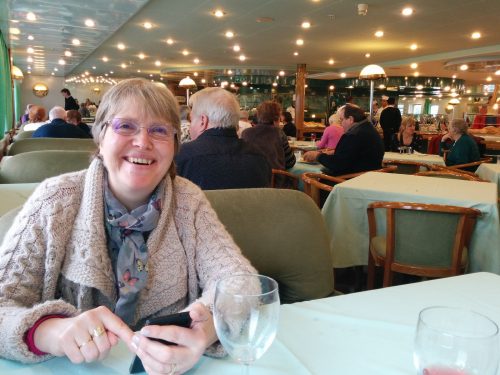 Our next holiday was a week in a cottage near Sandwich; a nice gentle week exploring the East Kent pubs and surrounding area.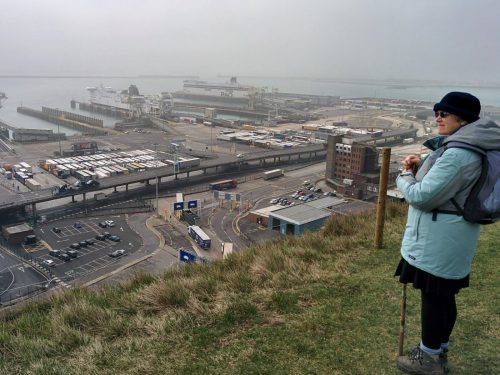 In May, we had a long weekend in York – a nice opportunity to explore the town and see Lucy.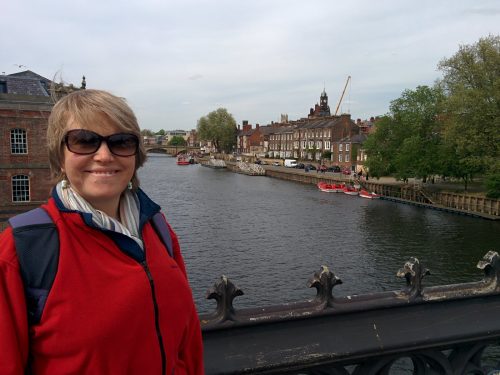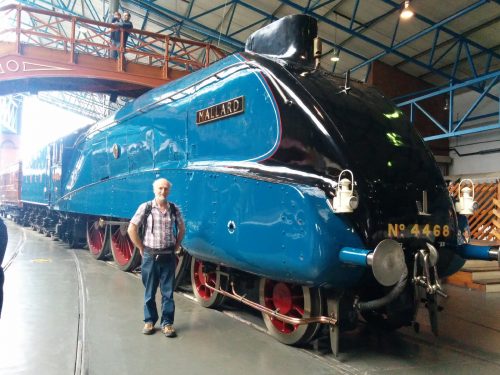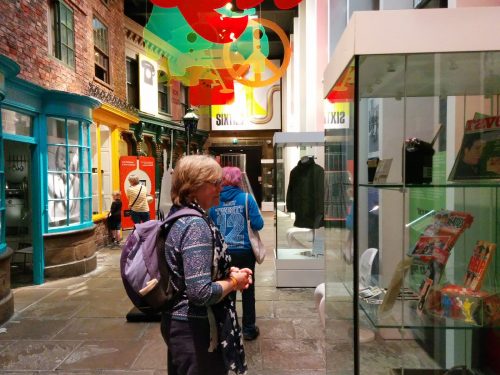 In June, we went on an organised rail tour of European "Imperial Cities", stopping at Vienna, Budapest, Prague and Berlin.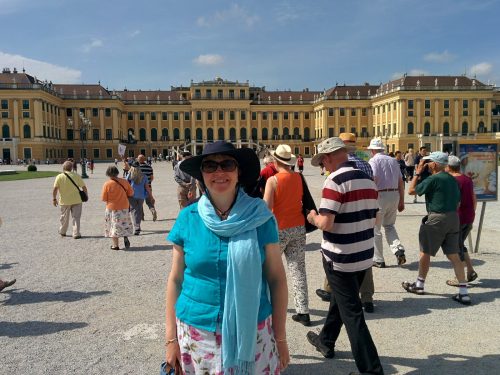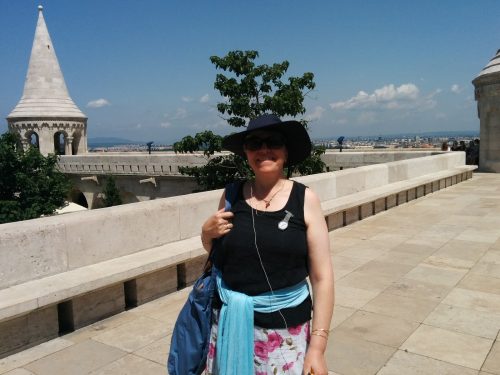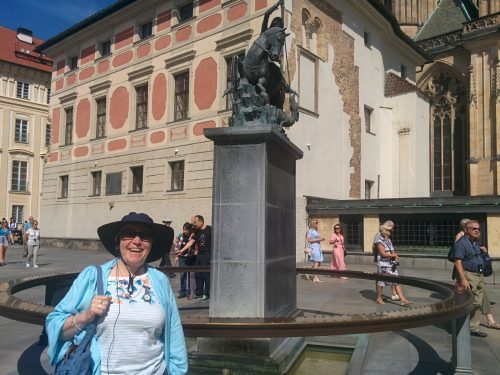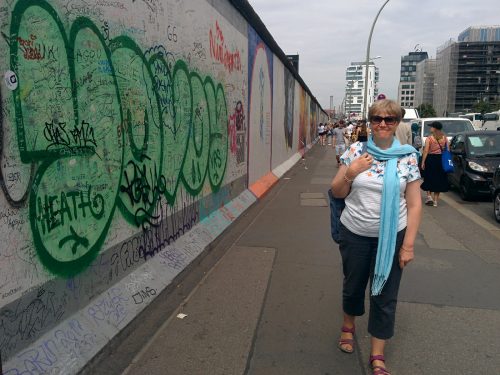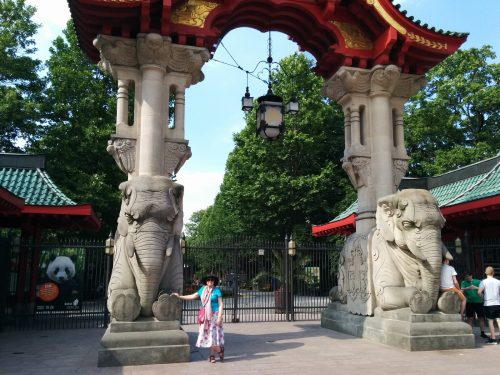 We flew to Hamburg in July for a long weekend with the girls.
Planten un Blomen Park
The highlight of the weekend was a visit to Miniatur Wunderland, the world´s largest model railway: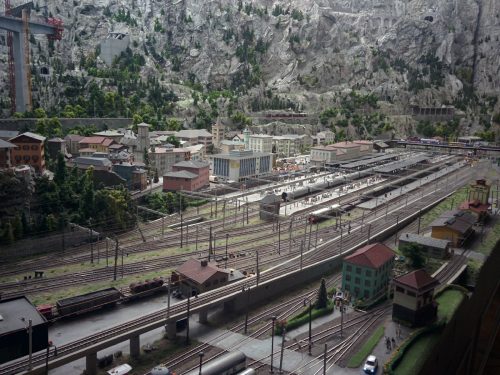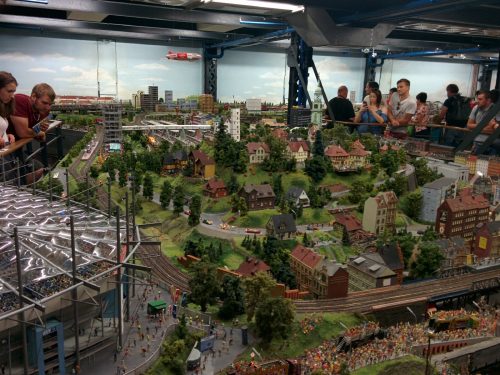 The girls got back OK, but our plane was cancelled for two nights running, so we had a rather longer stay in Hamburg than we had intended, albeit at the airlines expense.
---
Our House
After all the activity last year, we did very little on the house this year, instead concentrating on the garden, which is slowly getting as we want it.
I'm still enjoying growing chillies; they can be quite attractive, and with the hot summer, have produced far more than we can eat.