Tina
This year has been a bit more momentous than some, as I took up the role of joint church secretary in August.  More meetings, but I am enjoying working again with Jon Henderson, with whom I ran Drymen Ventures and Rangers all those years ago!
Otherwise, more of the same – more dancing and less singing this year – this is my group, Pastime, at Beckenham Place Park:


I also went with the group to the Early Dance Festival in Edinburgh in October, calling in to see Lucy en route, and spent a weekend in Birmingham with Gemma in September.  I have continued to sit as a Magistrate.
---
Phil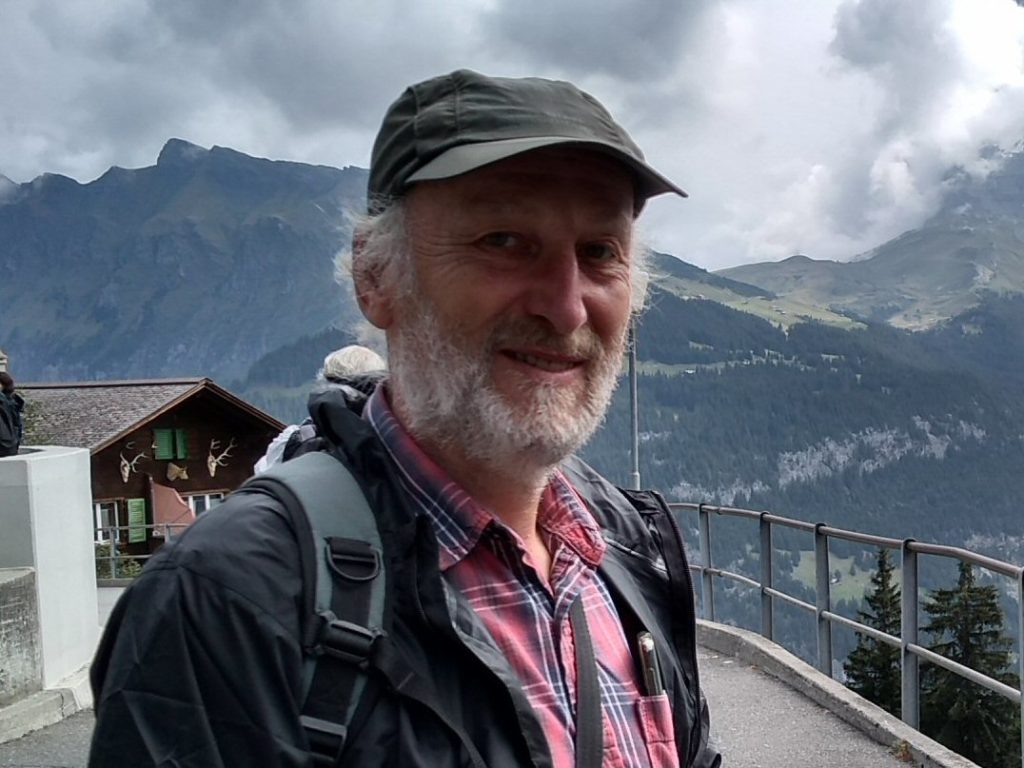 Another year has gone by; I am still trying to retire but not always succeeding very well – still I suppose the work brings a bit more money in, and a some of the jobs have been quite interesting…
Now we have a dog, most of my walking time is spent watching him chase sticks around the local country parks, and we've only managed to walk in London occasionally.
I still find time to work on my Model Railway, and help with my local railway club, the Orpington & District Model Railway Society. This year's major project was designing and coordinating the construction of a new Running Track. These are the completed boards stacked:


I continue to help managing the building and equipment for our Scout Group – see 2nd Orpington Quartermasters.
My involvement with the  Orpington Liberal Club has increased dramatically; as well as running the bar every week or so, they've trusted me with running the website, ordering the beer and trying to keep the 'cellar' under control:

---
The Girls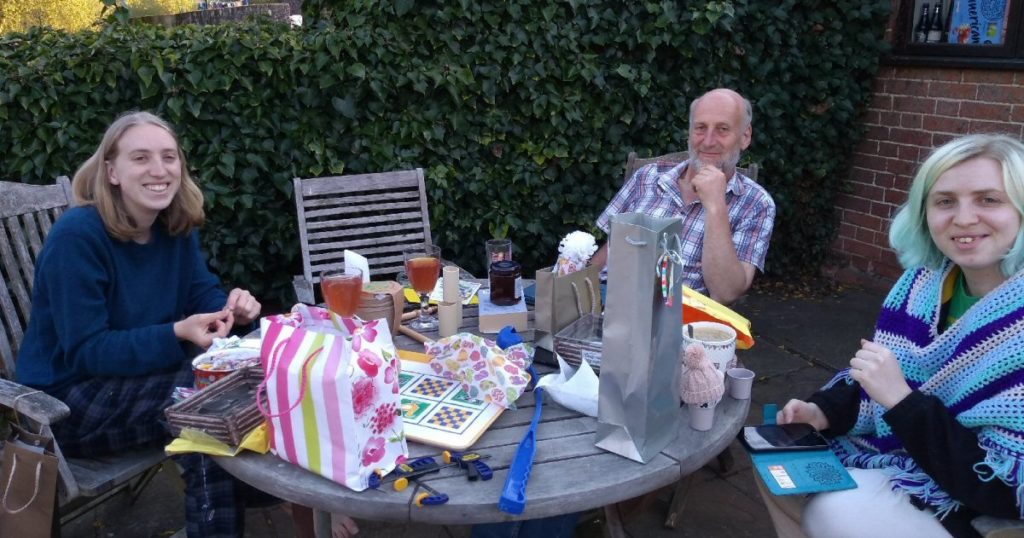 Now they have both graduated and are doing their own thing, we are getting used to not having the girls home for extended periods.  Gemma has settled in Birmingham where she works as a design engineer, and Lucy is currently doing a PhD in York.
---
Pet News
We ended up keeping Rocco (the dog we were fostering last Christmas). He is such a nice dog, full of enthusiasm for life, and so exactly what we were looking for that we've given up unlimited foreign holidays for now…
Being at Labrador, he loves getting wet and dirty: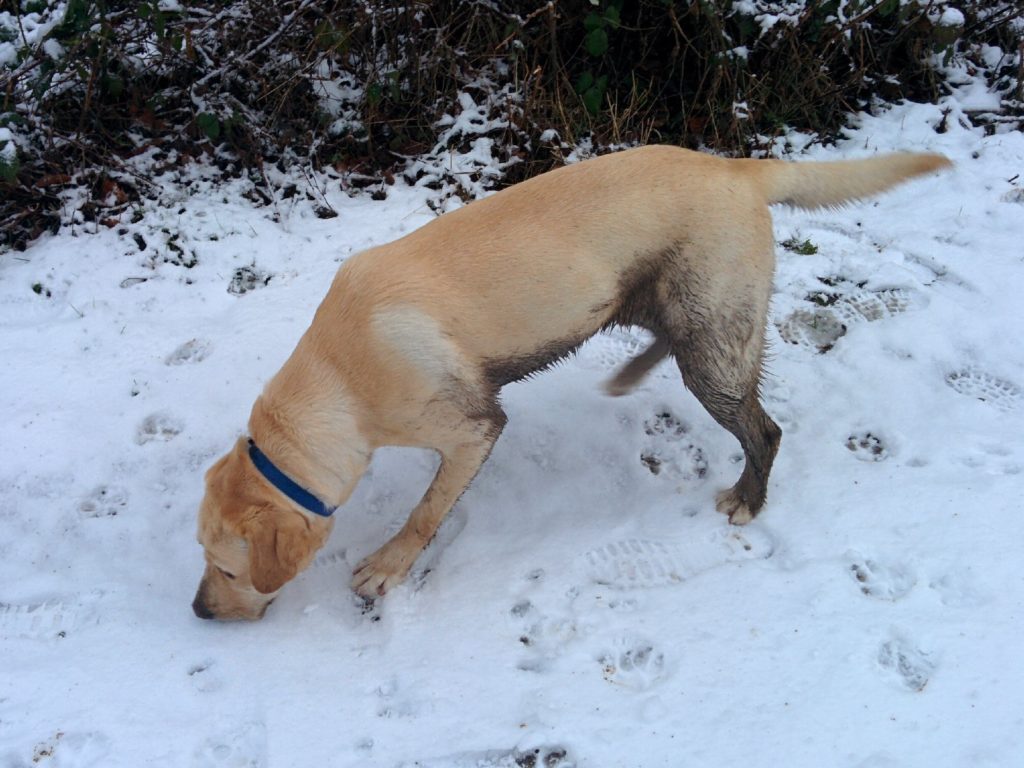 But his favourite occupation when we are out is chasing and carrying as many large sticks as he can:

---
Holidays
Phil's first break was a few days on a narrowboat on the Grand Union canal with a friend of mine. Rocco loved helping with the locks: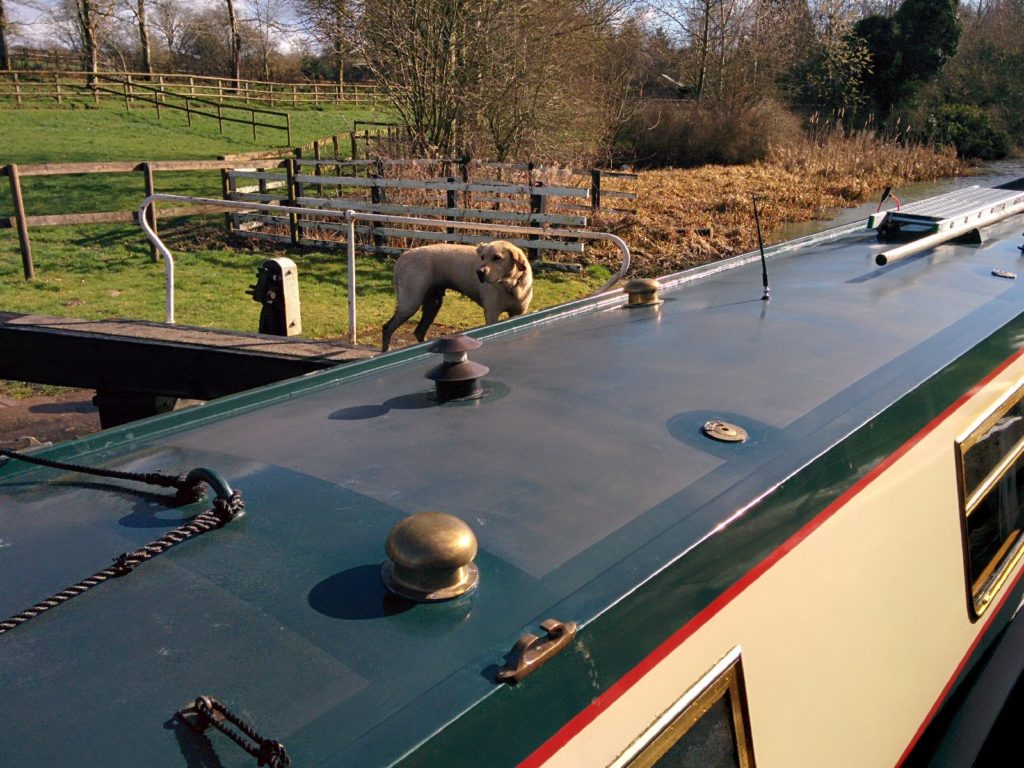 but unfortunately jumped into the canal a few times – getting a heavy wet Labrador out of the canal is quite a challenge, and on one occasion, I ended up joining him in the canal whilst trying to get him out!
---
Our next break was visiting my brother and his dog in Quedgeley – they do love playing together: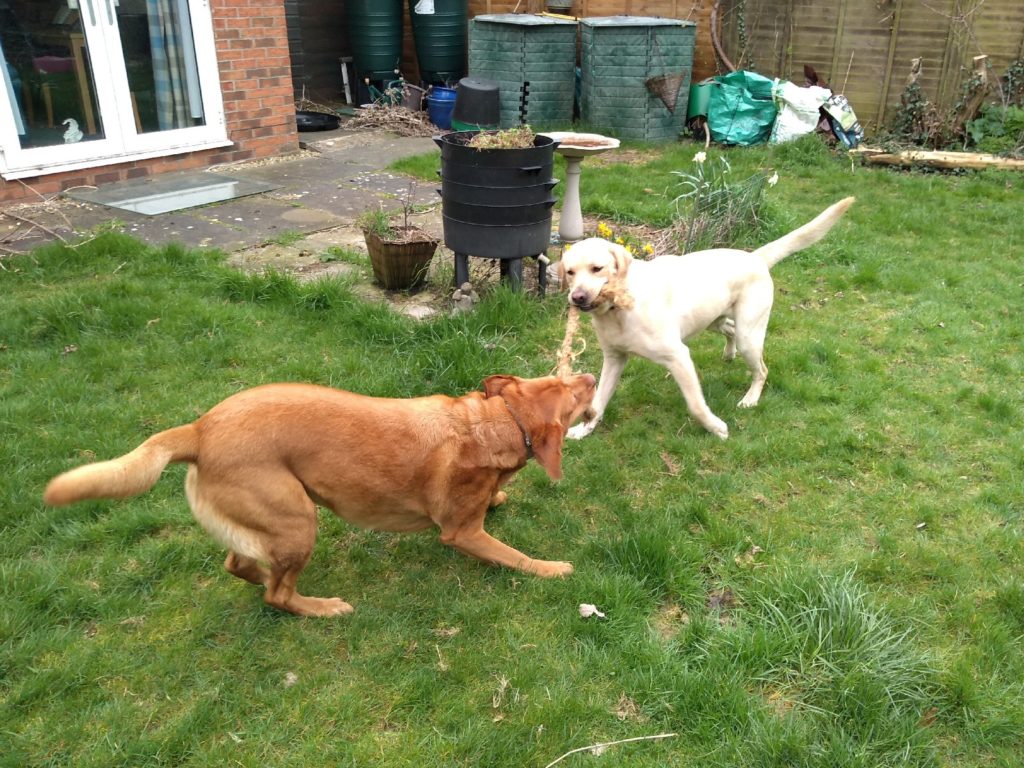 We had an opportunity to see the Severn Bore, impressive in reality, though you can only just see it through the trees in this photo: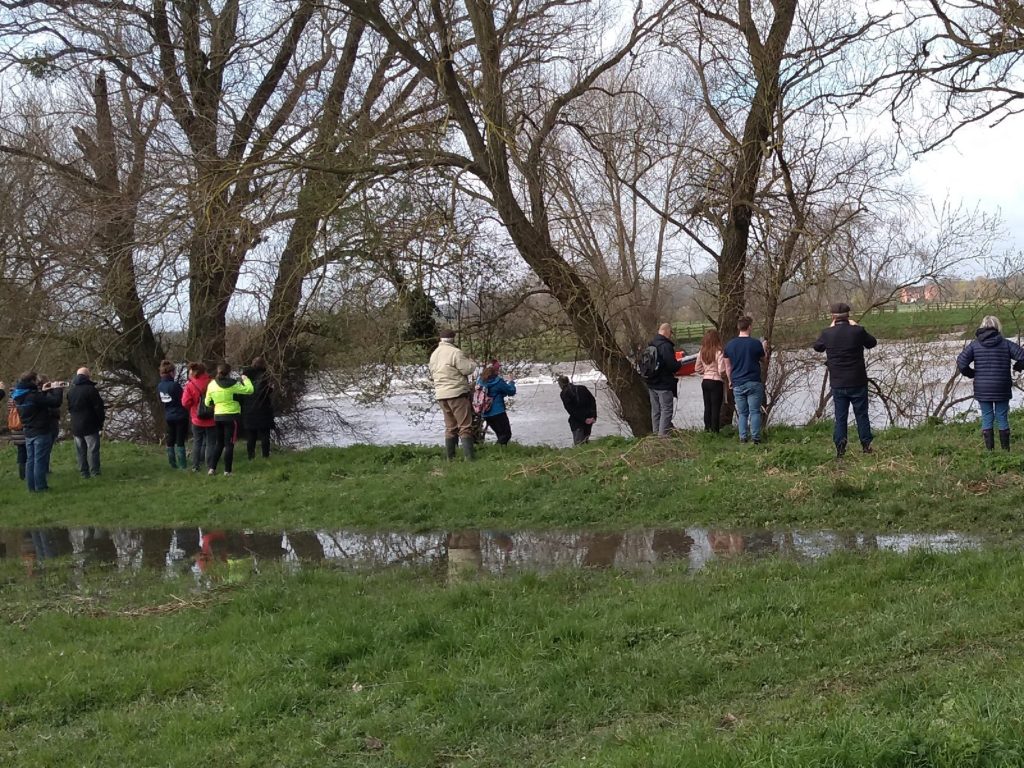 ---
At Easter, the entire family spent a week in a cottage in Suffolk. Lovely walks, lots of rivers and walks for Rocco, good beer, food and weather – what's not to like?
---
Rocco and I returned to Quedgeley in May – ideal timing to see the Tall Ships travelling along the canal to Gloucester docks: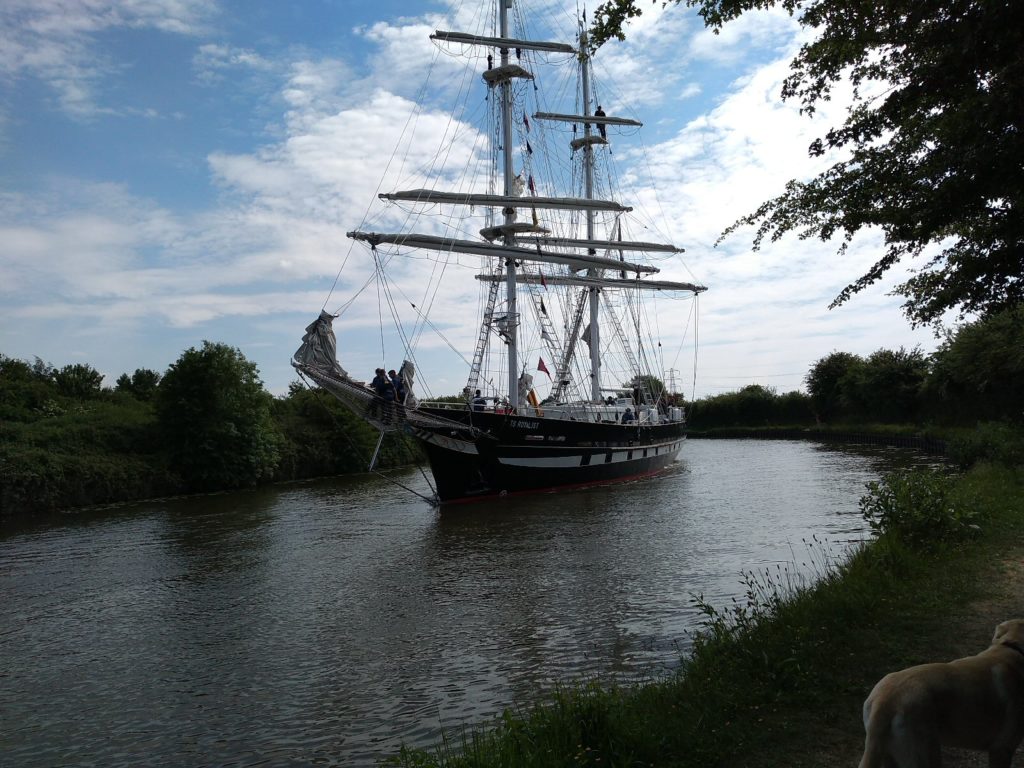 His garden is quite close to the canal, as you can see from this (rather surreal) photo:

---
We drove down to Cornwall for a couple of weeks in at the end of June, stopping on the way down in a dog friendly hotel to see relatives in Plymouth: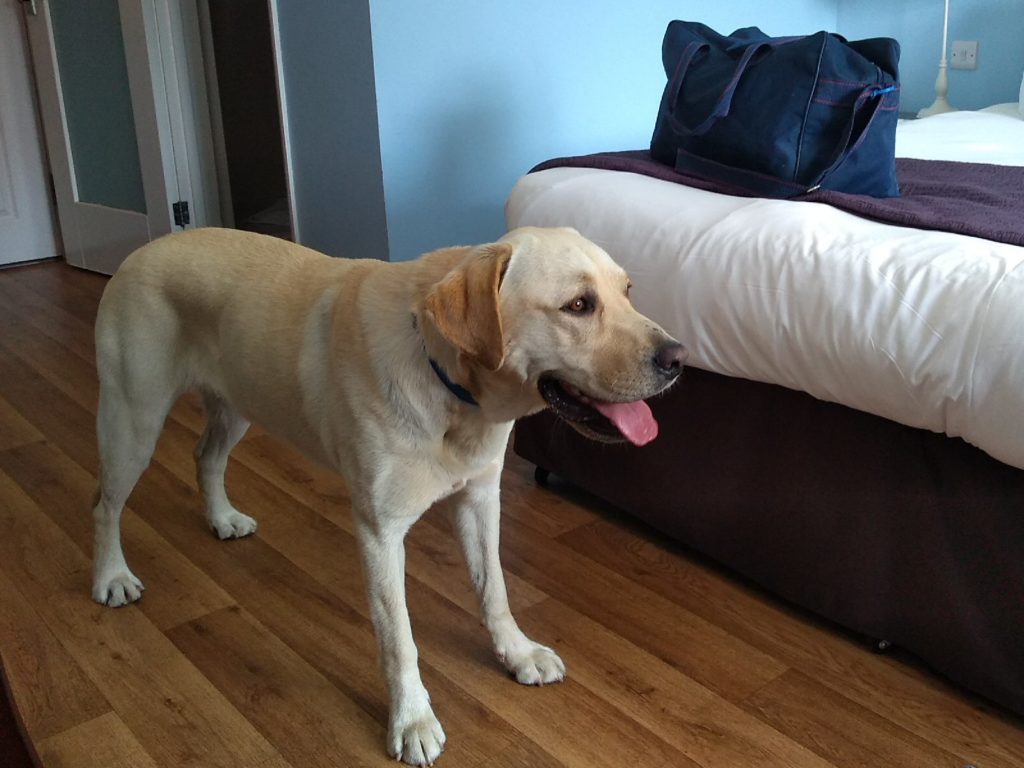 Our 1st week was in a cottage near The Lizard, with lots of opportunities for walking and for Rocco to play in the sea.
And some beautiful gardens: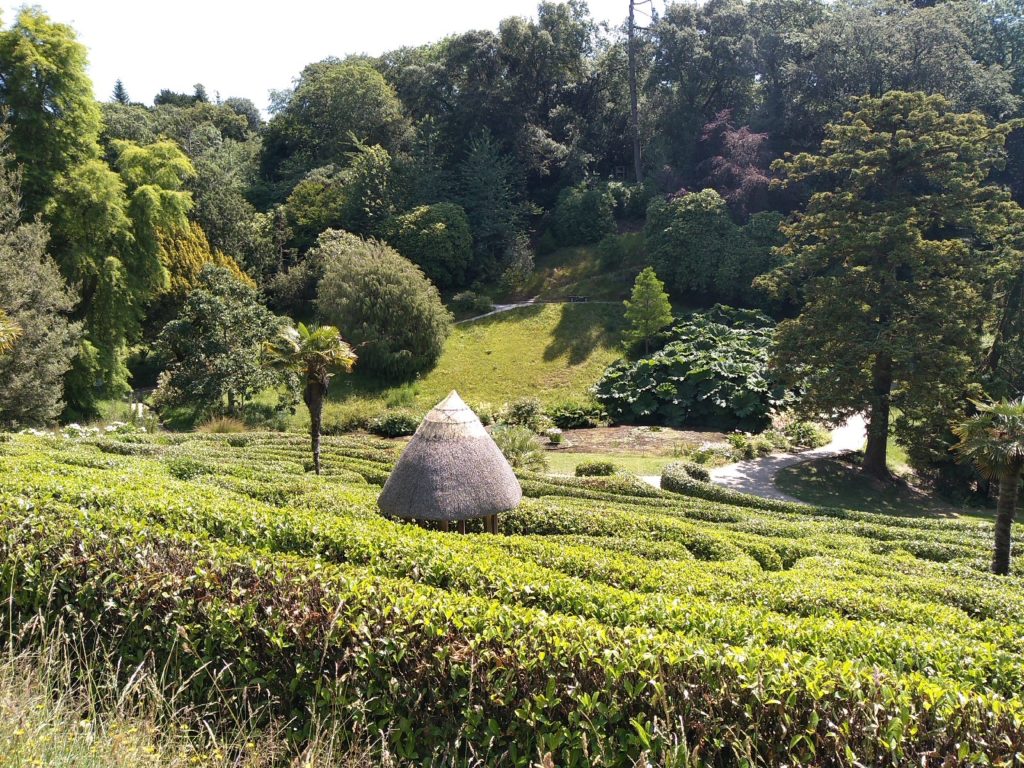 ---
We spent the second week in another cottage almost at Land's End. More dramatic coastal scenery, interesting museums and nice gardens: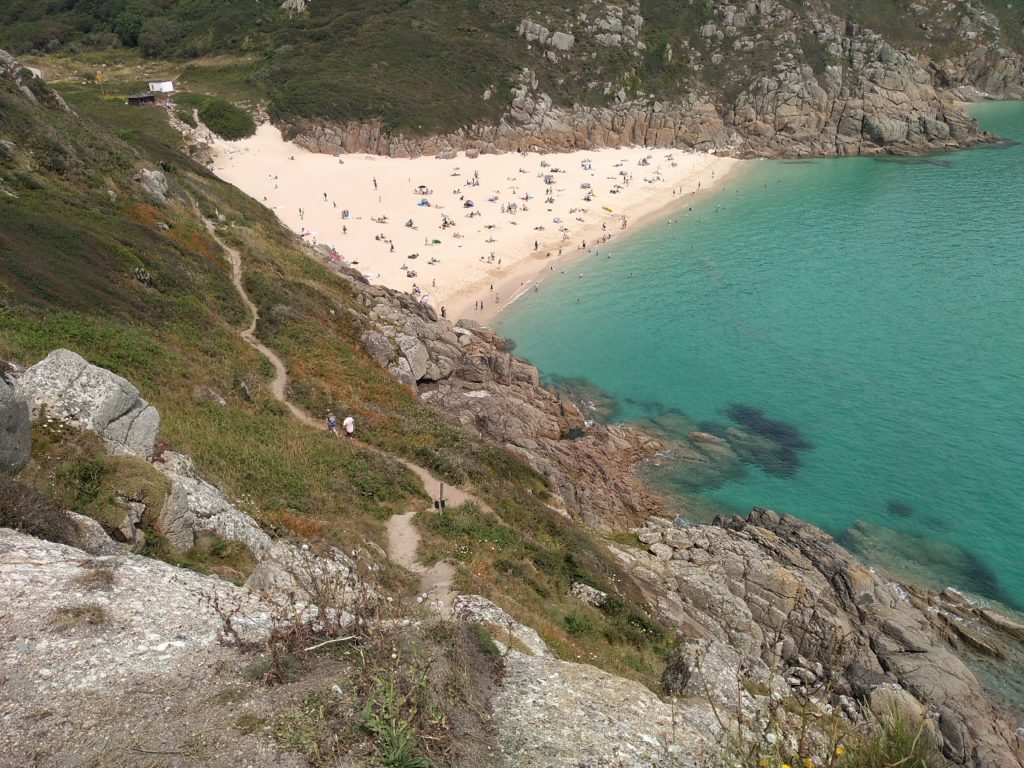 ---
We had intended to spend most of August going out for various days out, but in the end just managed to visit Crystal Palace Park, Beckenham Place Park and Hastings, all by train.
---
My brother was kind enough to dog and house sit for us at the end of August, allowing us to escape to Switzerland by train.  A wonderful trip with good weather and superb views.
Our hotel was 4000′ up in the Alps, only accessible by a rack train: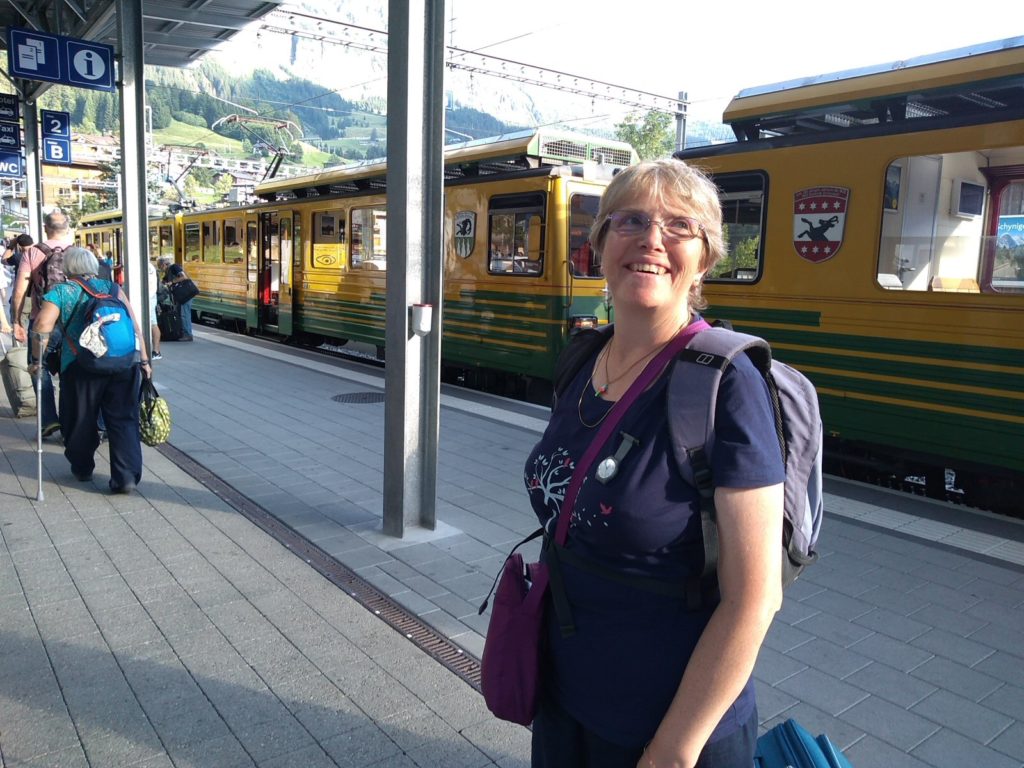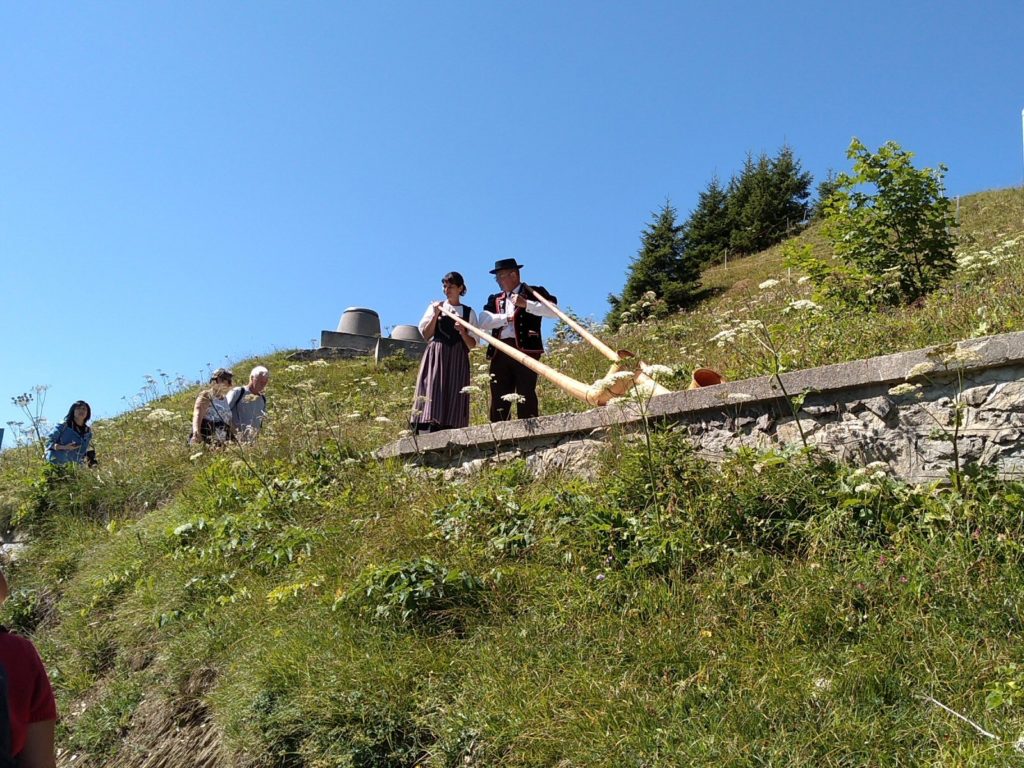 We took a couple of trains into the snow nearly 12000′ up at Jungfraujock: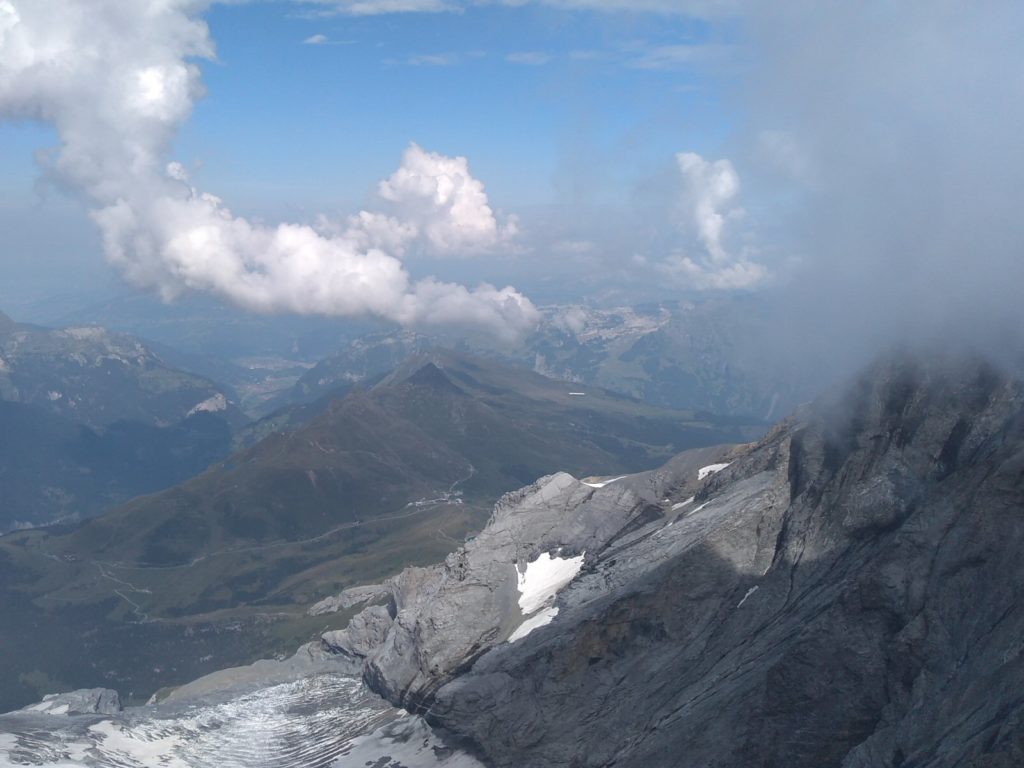 And various trains and cable cars to Schilthorn, used for one of the James Bond movies:


Beer, of course, was sampled at every opportunity:


The Swiss valleys were just as spectacular: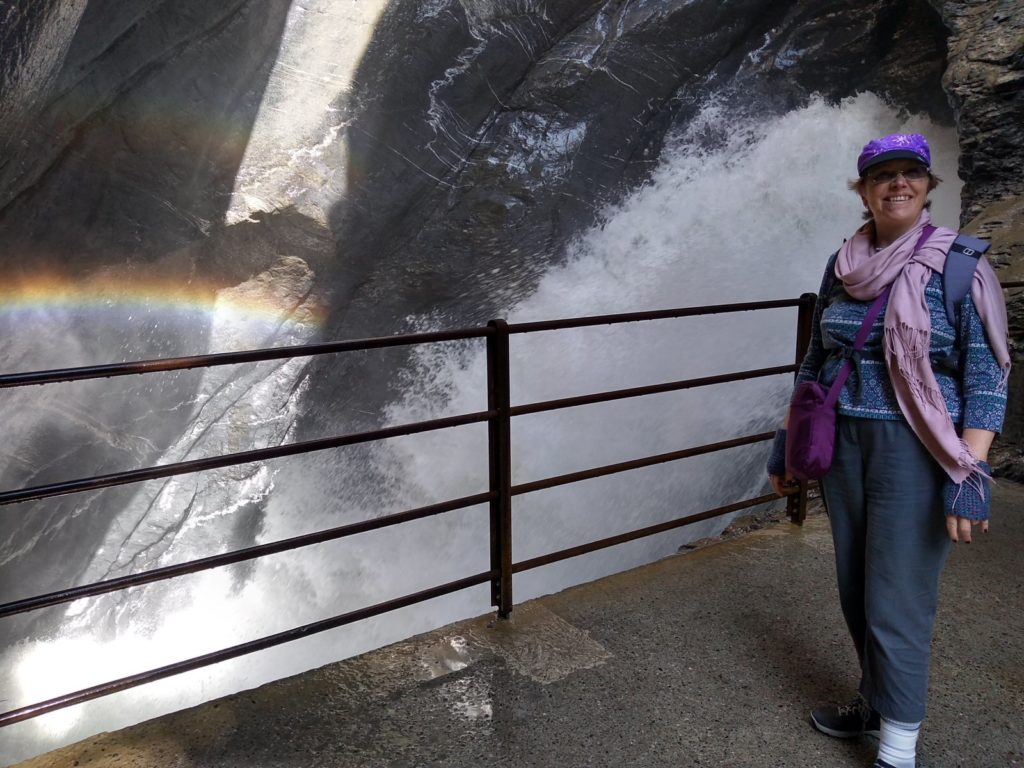 Yet another train (our only Steam Train on this trip) wound up Rothorn: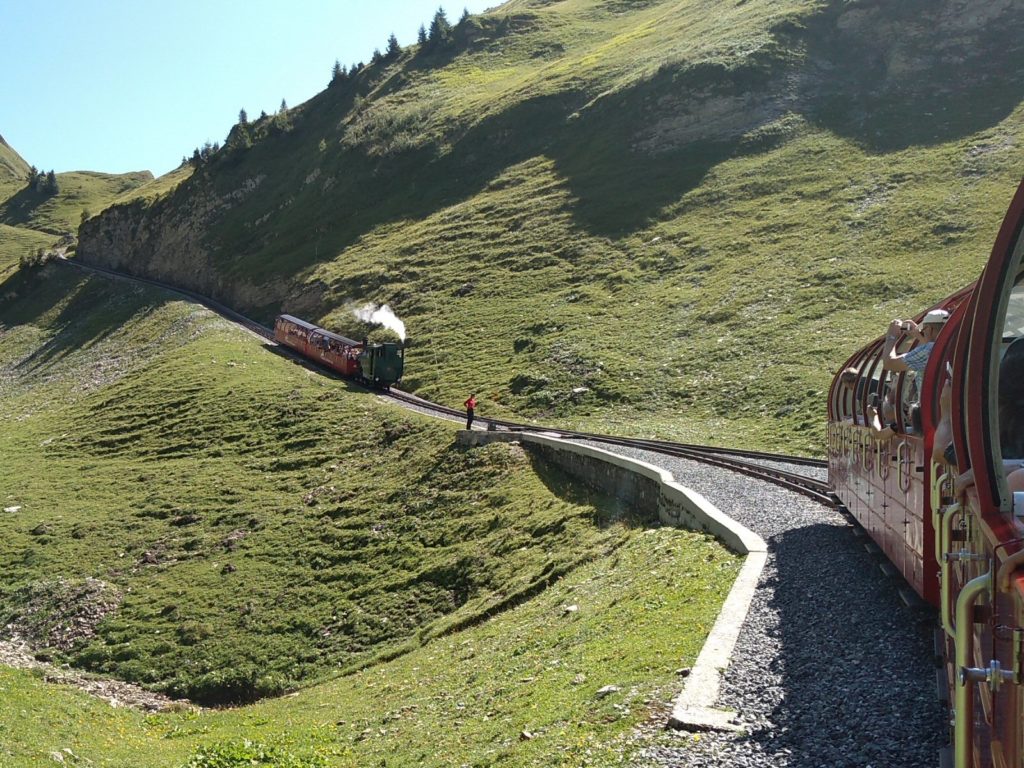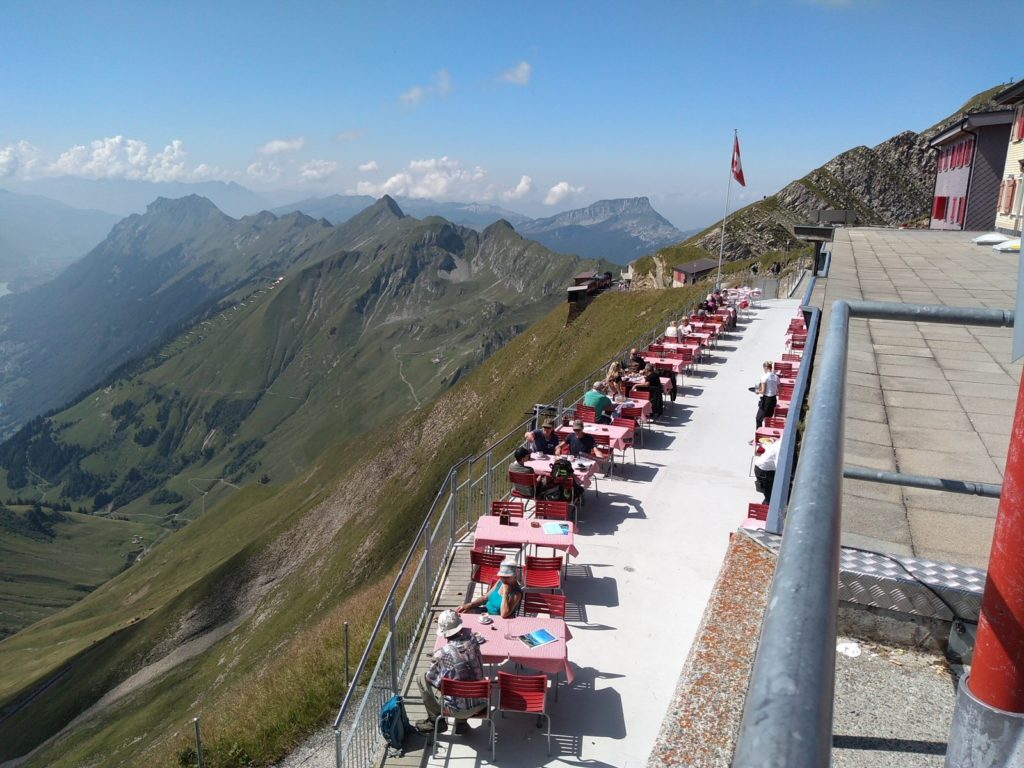 We returned on a Paddle Steamer along Lake Brienz: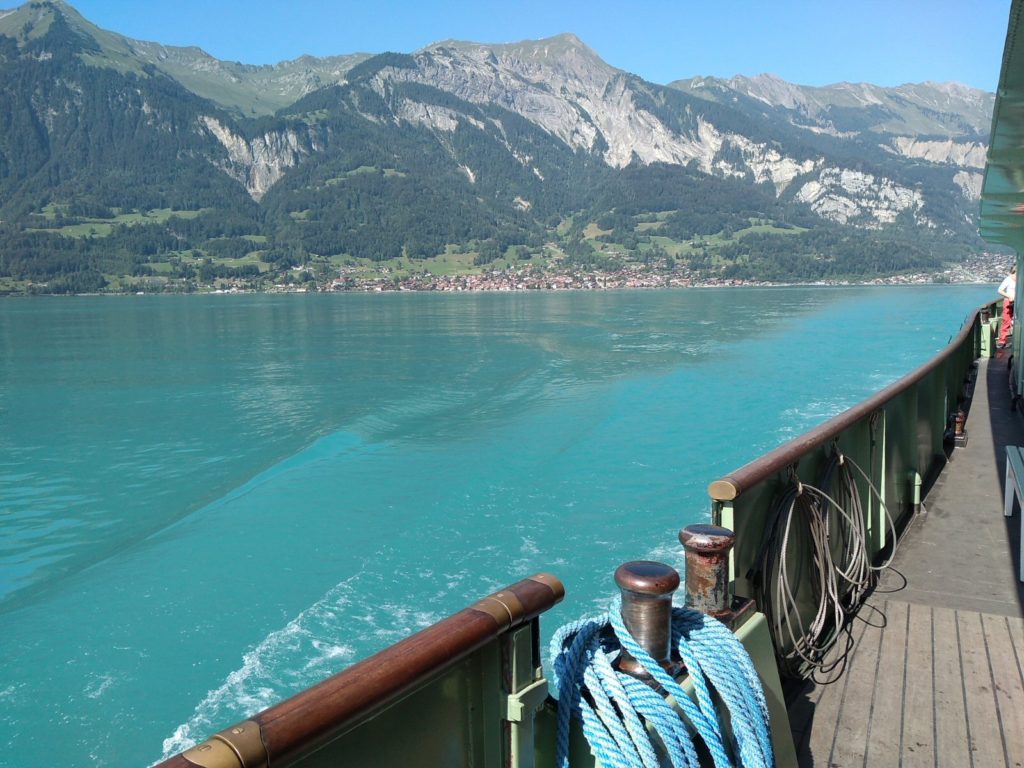 ---
The House
We are still spending a lot of time getting the garden into shape – we really should not have left it 'drift' for many years.
Tina wanted her own potting shed, and after a lot of looking around, we found this one, which blends in surprisingly well:
When the sun shines, it really gets warm in there, but I've been banned from keeping my chilli plants in it!