Following on from our investigations of the Somerset Space Walk some years ago, we checked out a more local solar system model at Otford, a small village about 10 miles from Orpington.
Despite being advertised as the "Largest Scale Model in the World", it's actually over ten times smaller than the Somerset one; the total distance from Sun to Pluto in this one being a little under 1km.
Unlike the Somerset one, this model shows the actual positions of the planets at the turn of the century (actually 1 minute past, for reasons that are not fully explained).
The Sun, the inner planets and Jupiter are located in Otford recreation ground (map)
The Sun, with Mercury behind:
Venus, at the edge of the recreation ground:
Earth. The not very visible small dot in the centre represents the scale size of our planet!

Mercury, the Sun, Venus and Earth spread out over the recreation ground.

Mars is the only object not on a pillar as it is by a football pitch. It took some finding at first!

Jupiter, showing the relative size of the planet

Saturn is located by a Doctors surgery (map)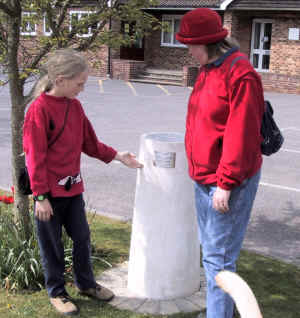 Uranus is located by Pilgrims Way West, near Rye Lane (map)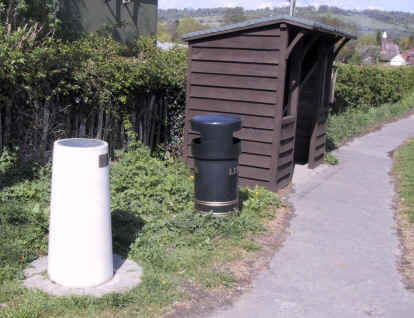 Neptune is located in Telston Lane (map)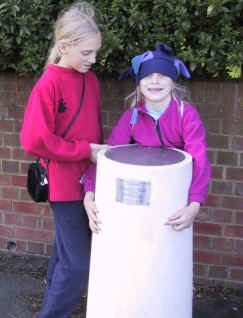 And Pluto is way out in the fields (map) (compass, decent map and walking boots recommended):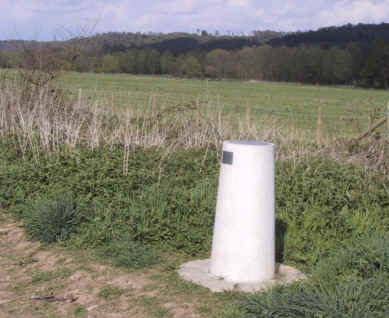 Overall, we preferred the Somerset model as it gave a far better impression of the relative sizes and distances. However, the Otford one is a much shorter walk, and for us, far closer to home. Still a recommended visit though!