When we don't have a dog of our own (and sometimes when we do!) we try to foster rescue dogs from the charity that has supplied all our 'permanent' dogs, Labrador Rescue South East.
These are the dogs we've fostered over the years:
April 2016: Ralph, a very lively 2 year old yellow Labrador: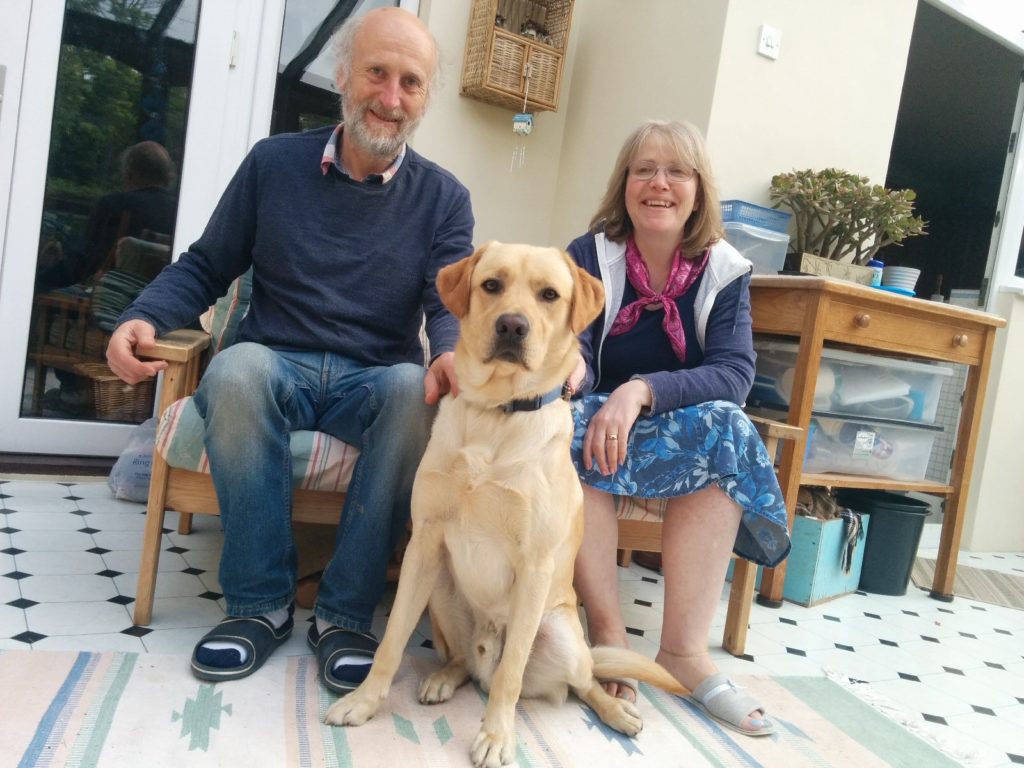 I would have kept Ralph, but it was too soon after Barney and we wanted to get a few foreign holidays in first!
---
July 2016: Cookie & Tess, a brown and yellow Labradors that had always lived together:

Unfortunately, a home couldn't be found for the two of them, so they had to be split up and go to separate homes.
---
August 2016: Dennis, an 8 year old yellow male Labrador who had serious anxiety issues: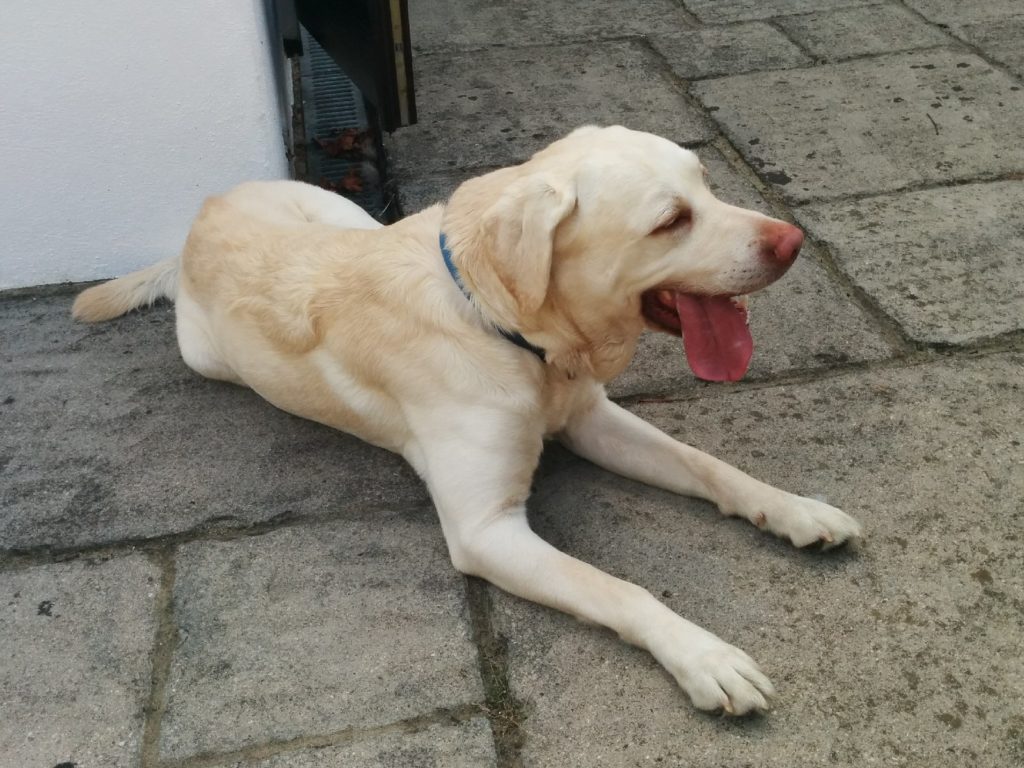 ---
November 2016: Tyson, a 6 year old black male Labrador.

He was very nervous when he first arrived, and the first dog we'd had to bathe thoroughly! But after a few weeks with us, he was much more relaxed and stopped being aggressive with other dogs.
---
January 2018: Winston, a 5 year old black male:

Again, after a few weeks, he was a much more relaxed dog and was easily rehomed.
---
June 2018: Rolo, a 7 month old chocolate male: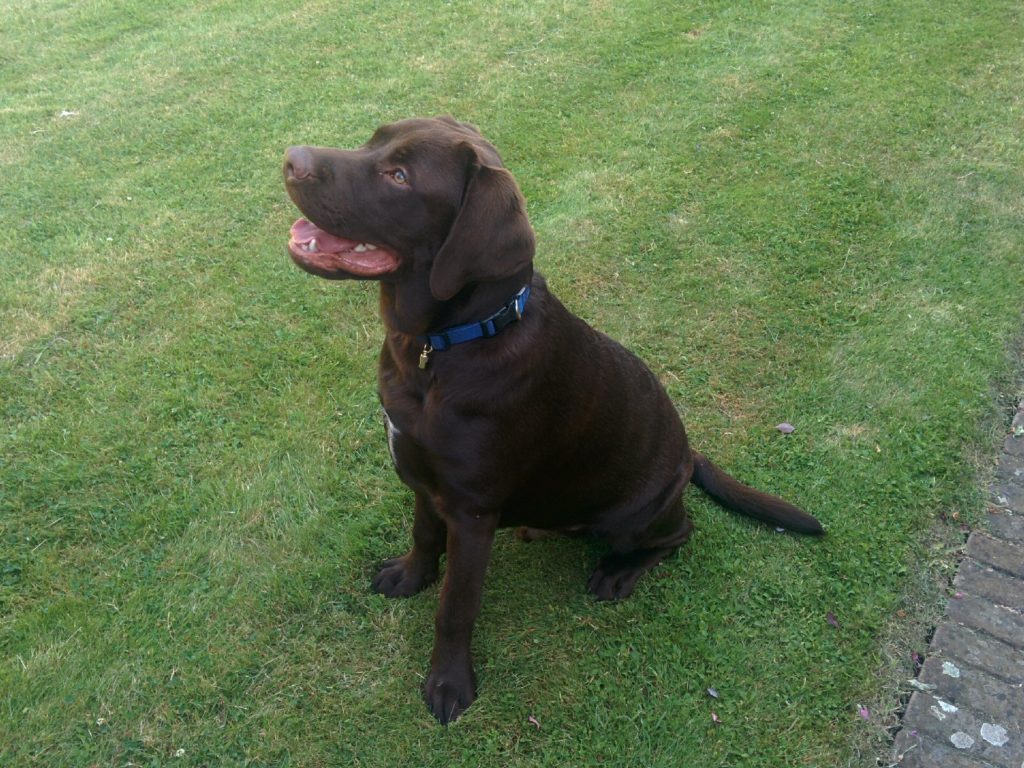 We don't normally deal with 'puppies' (even ones the size of an adult dog) and after a week of him chewing everything in the house, we had to admit defeat and send him back!
---
July 2018: Cosmo, a 30 month black male:

It was nice to have a 'normal', well behaved dog for a change!
---
December 2018: Rocco, a 2 year old yellow Labrador:

Rocco lived with his previous owners in a cage, and was only allowed into the garden, not the house. Despite this, he was a very balanced dog, lively but enthusiastic about everything and reasonably well behaved for his age. He was so nice, that we kept him – see his own page at Rocco.